AESGP

— A

report

drafted

with

(self-)care
Turning an annual report into an interactive landing page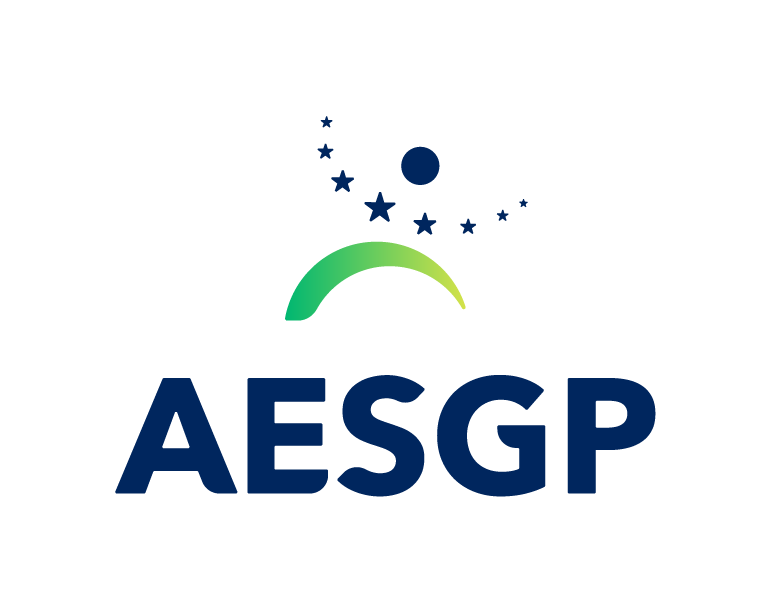 AESGP, or the Association of the European Self-Care Industry, is a non-profit organisation that promotes self-care by representing manufacturers of non-prescription medicines, food supplements, and medical devices all over Europe.
Context
After other projects with Cartoonbase, AESGP came back with a unique request. They wanted to report on the many successes they had achieved over the past year as an advocate for self-care.
They wanted an eye-catching format that capitalised on the visual universe Cartoonbase had previously created for them: playful, adaptable and worthy of attention.
Challenge
AESGP not only advocates on behalf of the self-care industry – they also support, represent and inform companies and public entities on the topic. With their fingers in so many pies, they have to deal with pretty complex information (and lots of it!). The challenge was understanding and streamlining the information in order to make it more attractive and accessible. It was key to find the right kind of visual storytelling that could accompany an audience throughout the report.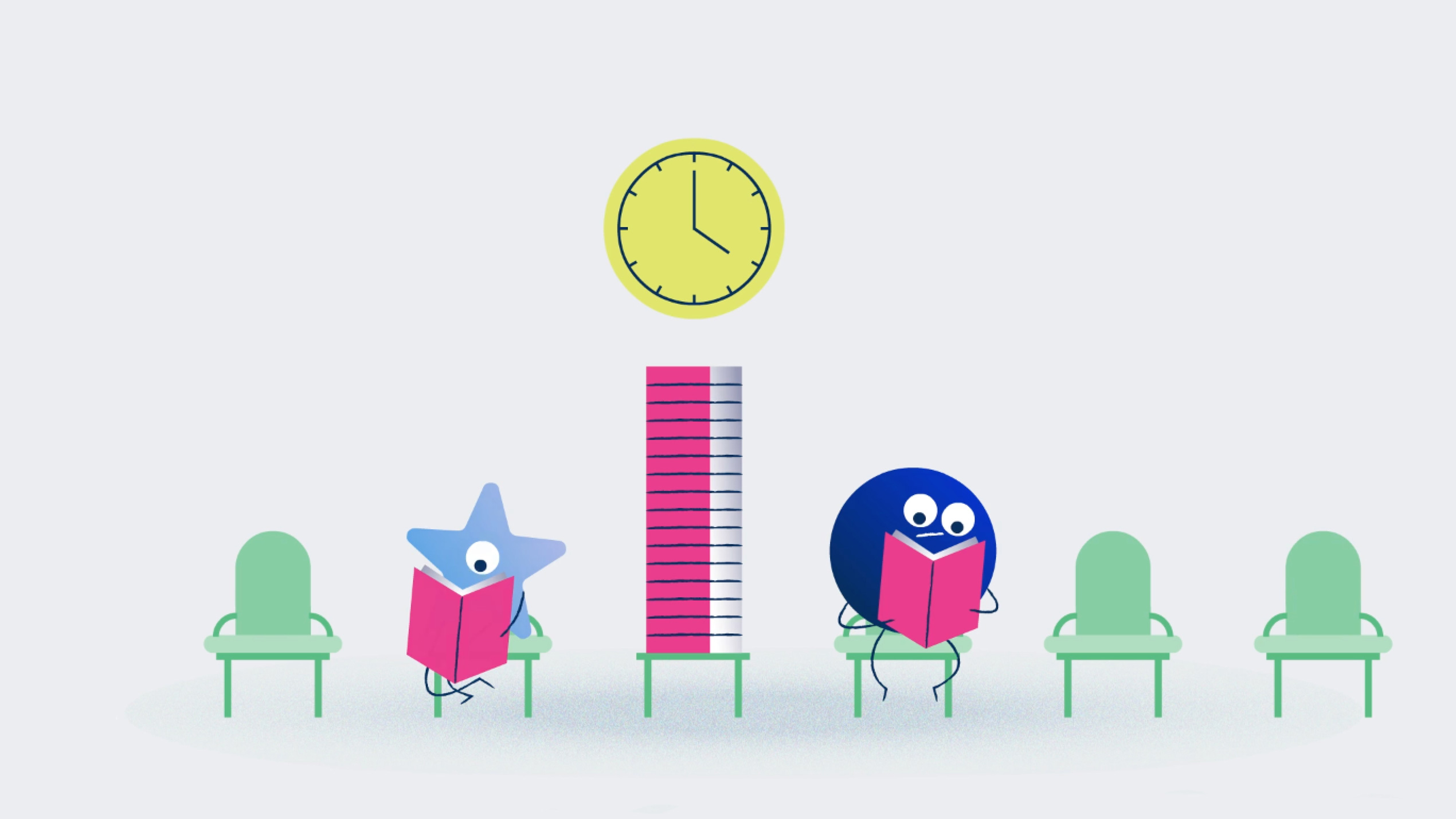 Our approach
We exceeded the client's expectations by thinking outside the box on the report's format. Instead of going for a simple pdf, we built an interactive, animated, landing page.  
Even if you're not active in the field of self-care or medicine in general, the landing page begs to be interacted with. We rewrote information to fit the format and found the perfect layout to structure the content.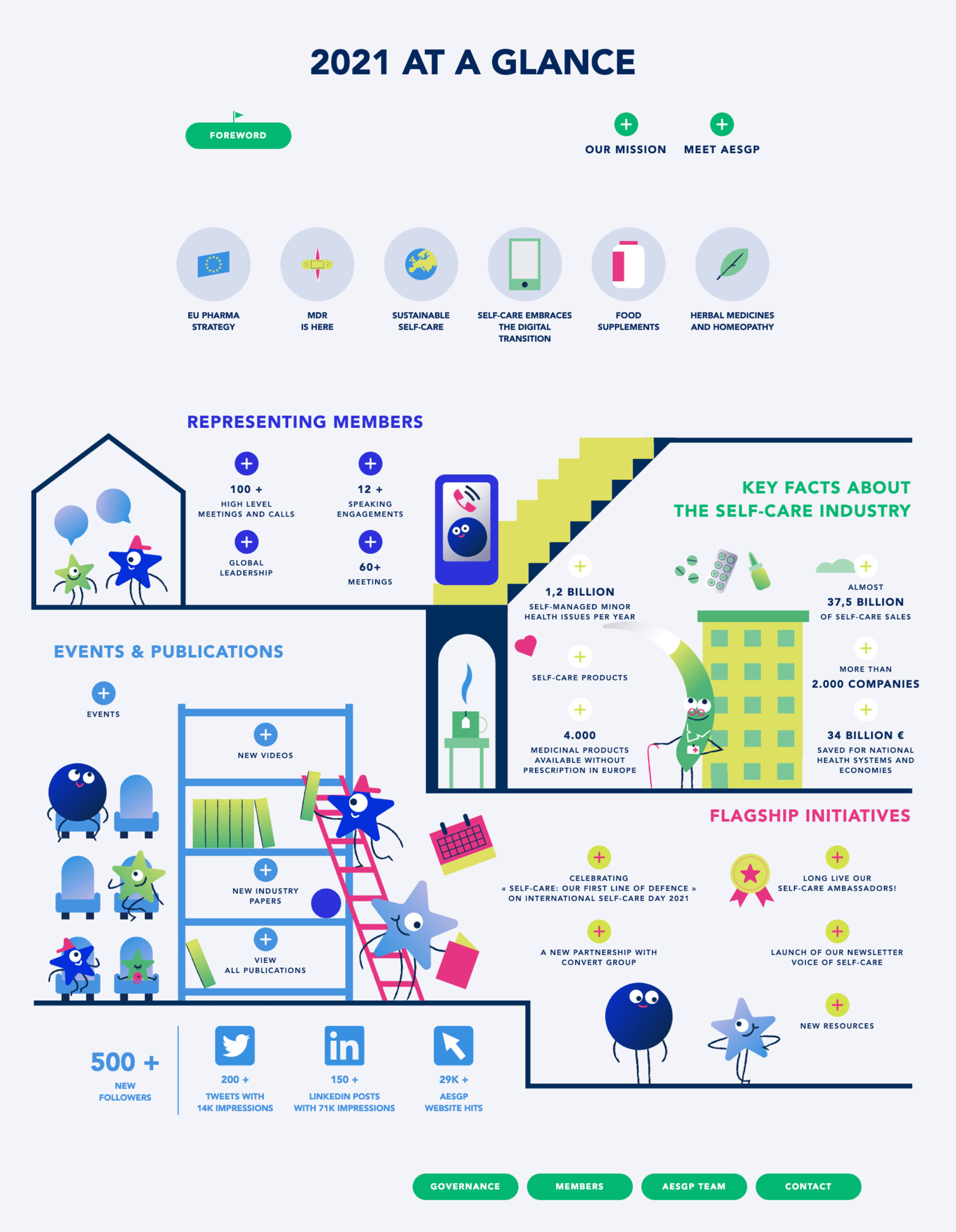 Structured like a house, each room has a theme. The landing page lets users move from room to room, discovering information at their own pace in a way that makes sense. Users can then easily learn more about a given topic by clicking on integrated hyperlinks. 
The landing page serves as an instant overview of all the year's key data. At a glance, you know the organisation's identity, purpose and most important achievements.
Impact
AESGP was over the moon with the results. The landing page engaged the audience, who could access it on all their devices:
It was an immense pleasure to work with you. As always, we are super satisfied with our collaboration and can say we are already looking forward to working with you again.
We're

always

open

for

a

chat

,

so

get

in

touch

to find

out

how

we

can

help

your

brand

and

business

.