House

of

European

History

— Creating

the

desire

to

know

more

in

a

snap
A 9-second teaser on the history of Europe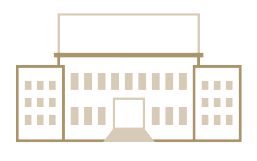 The House of European History collects, exhibits and shares the foundations of Europe.
Challenge
The House of European History needed two short, 9-second teasers that would get people excited about the museum. They were to be shown on screens at the festival Brussel Les Bains, so they needed to catch people's attention. But how do you explain something as nebulous as Europe in just 9 seconds?
Approach
Engaging: In just a few seconds time, we needed to get the audience hooked. So we gave viewers a few scenarios to spark some questions in their minds. For instance: 'How did we go from drawing on walls to drawing on tablets?'. In just 7 short seconds, we got people wanting to know more about the history of Europe, without having to explain everything in just 9 seconds.
Pop-style: The videos used a combination of typography and collage to grab the attention of passers-by. This style of video popped thanks to the use of vibrant colours and frantic animation. This resulted in teasers that just couldn't be ignored.
Impact
The videos we made weren't just a hit at the festival, but were even reused and displayed in the Eurostar. 
We're

always

open

for

a

chat

,

so

get

in

touch

to find

out

how

we

can

help

your

brand

and

business

.