MIT— Bridging

the

gap

between

mankind

and

machines
An e-learning course on Algorithmic Business Thinking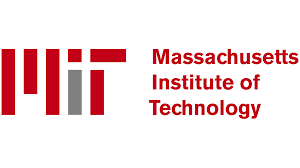 The Massachachusetts Institute for Technology is one of the most prestigious universities in the world. Their Sloan campus offers a plethora of courses on the power of technology in the world of business.
Challenge
MIT Sloan reached out to us to upgrade their Algorithmic Business Thinking (ABT) course. They wanted to create a 6-week course that was not only understandable, but also engaging for students. Their ABT course challenged us to really understand the course material.
Approach
Understanding: At Cartoonbase, we try to become experts on every subject we work on. This mentality gives us a unique perspective on projects like this. We bombard our clients with questions to make sure our illustrations represent the subject matter in exactly the right way. We then brainstorm about ways to disseminate this understanding to an entire audience – whether they be students, business partners or the general public. Our philosophy is: if we can draw it, then we understand it. And once we've drawn it, it becomes easy to spread this understanding through said illustrations.
Accentuate: Our team worked to develop a visual identity with a map-like structure to better organise the different elements of the course. We also worked on each course individually, making sure the more complex ideas were made clear using graphics and illustrations. Keywords and concepts were accompanied by imagery, as well as the occasional fully illustrated video. We were able to compensate for the lack of physical interaction with a teacher by using illustrations to highlight key takeaways and make sure the students didn't lose their way in the complexity of the courses.
Impact
All this resulted in a clear and successful digital course. Our work together also led to a fruitful partnership with the smart and inspiring people over at MIT.
We're

always

open

for

a

chat

,

so

get

in

touch

to find

out

how

we

can

help

your

brand

and

business

.