Cate

Blanchett,

Goodwill

ambassador
Mixed media to portray a humanitarian commitment
UNHCR is the UN agency dedicated to aiding refugees and other displaced people. This involved resettlement, reintegration and repatriation.
The Challenge
Have you ever heard of statelessness? Many haven't. This was a problem for UNHCR, as a large part of their humanitarian work is with stateless people – people who are not considered as a national by any State by law.
That's why they came to us. They needed a video to help them communicate their message, while, at the same time, knew just how sensitive the topic was. They needed someone to treat it with care.
Our Approach
Let's have a look at the ingredients we needed to make this video:
The Ambassador's Goodwill: The amazingly talented Cate Blanchett joined us for this endeavour. As an official Goodwill Ambassador, statelessness and UNHCR's working as a whole is near and dear to her. We needed to make sure that she was happy with the direction and design of the video.
Consistency: UNHCR already has a developed visual and vocal identity. The challenge was to create something that looked like a match. We studied the UNHCR creative guidelines, as well as many of their existing assets, to find that specific flavour that makes a UNHCR video what it is.
The Sound of Silence: Inclusivity is incredibly important, especially when it comes to humanitarian organisations. That's why we had to make sure that the video could be understood even without sound. This went further than simply subtitles though – we really took our time to make sure that the on-screen illustrations and animations would emphasise important moments, and be easily understandable both through audio and visuals.
All Shapes and Sizes: UNHCR has a wide range of communication channels. Therefore, the video had to be adaptable to all formats and types to match all social media requirements.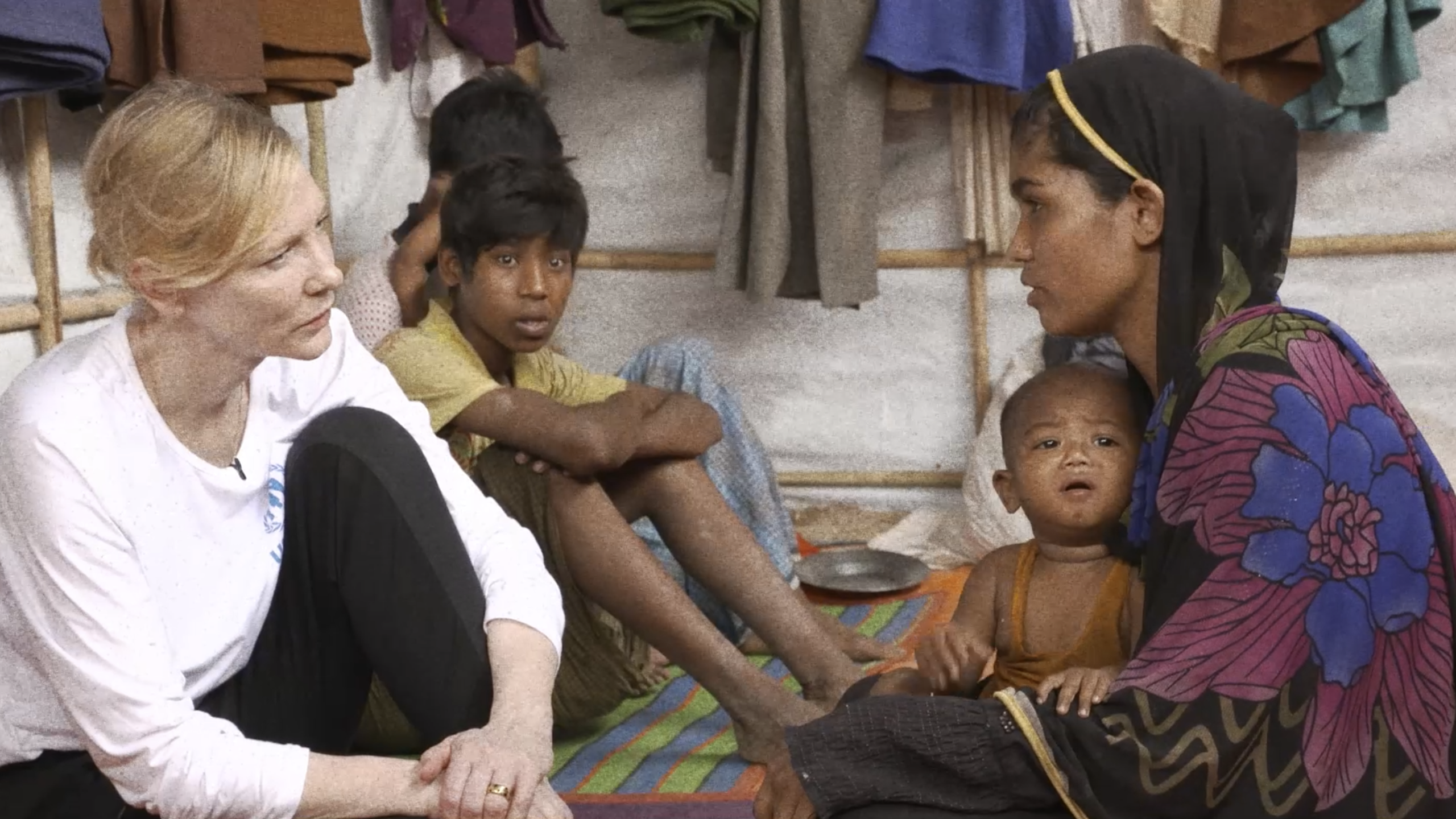 The Result
We were able to take UNHCR footage and transform it into a coherent and powerful narrative. Cate's explanation of statelessness was enhanced by dynamic visuals: illustrations, bold text, animations and texturing. This gave the video a unique visual identity, while still being distinctly 'UNHCR'. We chose what parts to emphasise and highlight through these on-screen additions, which made the whole video – and Cate's message – crystal clear.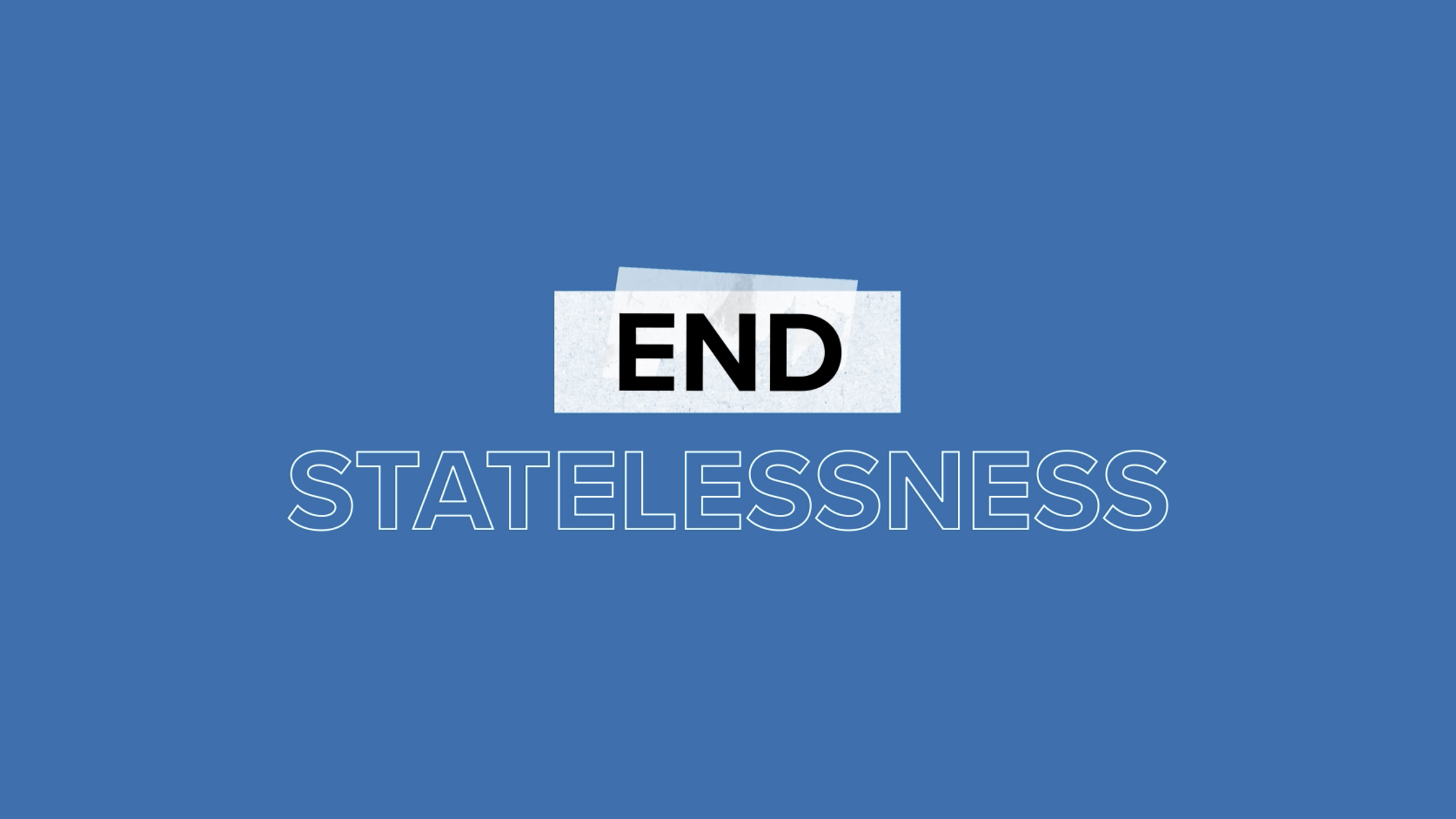 The Impact
The video has garnered over 500 thousand views, being liked, reposted and retweeted over and over. The video was a resounding success. More importantly, it helped UNHCR tell their story of statelessness. In the end, that's what measures the success of a video: when it enables an organisation to continue and develop their amazing work.
But don't just take our word for it. UNHCR's feedback speaks for itself:
« The explainer was UNHCR's top performing piece of content across all platforms. [...] I'm really pleased about the positive response, and the fact that this piece will have a long 'shelf life' for the Campaign— it's a great asset for us. »
We

zijn

altijd

klaar

voor

een

gesprek

.

Geef

ons

een

seintje

en

we

zullen

samen

op

zoek

gaan

naar

een

oplossing

geschikt

voor

jou.