#HerStoryOurStory

—

Fighting

violence

against

women
Impactful short stories to change mentalities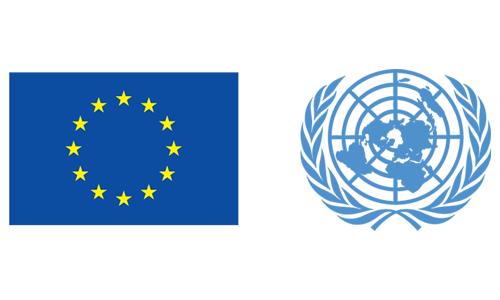 #HerStoryOurStory is part of the #SpotlightENDViolence Initiative, a multi-year campaign launched by EuropeAid and the United Nations to eliminate all forms of violence against women and girls.
Context
#HerStoryOurStory approached us with an extremely sensitive topic and asked us to help make its complexity easier to understand. The objective was to create a campaign that would inform the public and inspire them to take the pledge and act at a local level. In short, the campaign had to conquer social media.
First Challenge
Violence against women and girls is a rampant phenomenon that can take on very different faces. To approach this topic, we needed to find a way to balance seriousness and tactfulness. On the other hand, the campaign had to be eye-catching enough to attract worldwide attention and involve as many people as possible.
Our Approach
Stories are the most effective vector to convey sensitive content. And with a topic as emotionally charged as this, there are many powerful narratives to tell. We chose the most universally accessible of them — stories that would allow any audience member to empathise. 
Cartoonbase worked with women and girls victim of gender-based violence and gathered their testimonies. The stories of Rani, Grace, Lily and Aude all shed a light on a different angle of this multifaceted issue. Each story was then designed to highlight key facts and made available on an interactive platform.
We used interactivity to get the audience directly involved.
Being part of the narrative in this way encourages audience members to listen to the whole story and remember what they learn. It also allows viewers to delve into the narrative in a safe and open way, at their own pace and according to their own interests.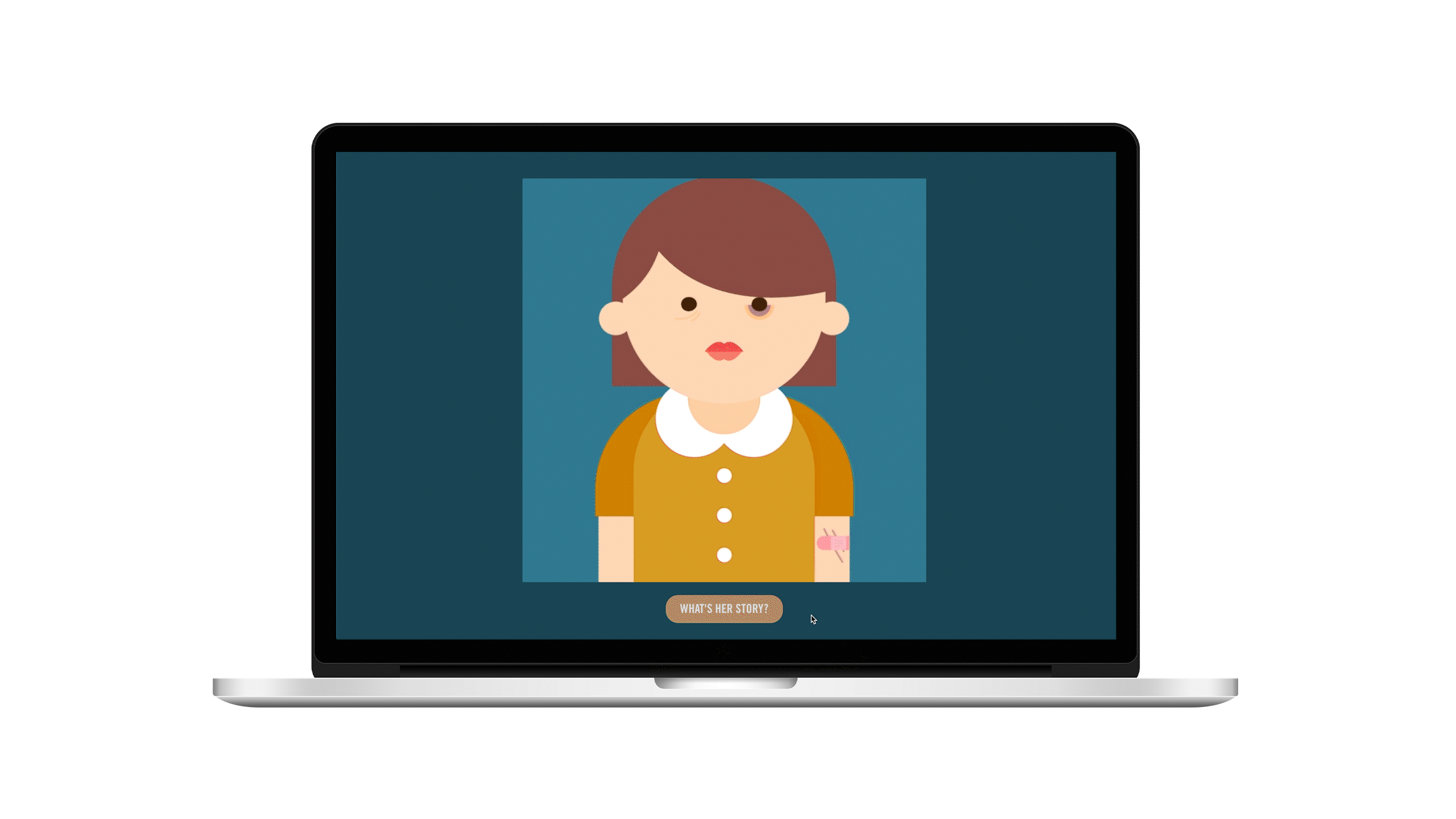 The illustrations created an inclusive story by representing women of all origins, languages and cultures. 
The character designs were vector-based using flat colours. They were designed to speak to all generations, while remaining as timeless as the topic itself. 
We developed a visual world that would be suitable for a variety of formats. This gave the entire project an identity, which ensured consistency across all related published materials. We wanted #HerStoryOurStory to be sharable and recognisable.
Impact
The campaign was a rousing success. The social media posts garnered a great engagement rate and were widely shared.
The interactive platform will remain online, ensuring that the stories are viewed by new visitors every day.
We

zijn

altijd

klaar

voor

een

gesprek

.

Geef

ons

een

seintje

en

we

zullen

samen

op

zoek

gaan

naar

een

oplossing

geschikt

voor

jou.