Every business is striving to expand its business and user base constantly, and marketing has always been a successful way, provided good strategies have been used.
One such successful strategy that has worked for many decades is holiday marketing.
What is holiday marketing?
Holiday marketing is the process of taking intense marketing efforts to garner the attention of customers to the products and services of a company. This includes the use of different marketing channels to reach out to customers with an aim to promote a company's products and services.
But what differentiates holiday marketing from what you do throughout the year is the extra valuable offers that customers are given, to create a long-term relationship with customers. At the same time, it hugely increases the revenue as you can make bulk sales.
In all, it provides a win-win situation for both the customer and the company, and this is what makes holiday marketing so effective.
What makes holiday marketing so special?
Holiday marketing is beneficial for both customers and companies. Here are a few other reasons that make holiday marketing so special.
It is a habit
Year-end shopping has become a habit for most people. In fact, a lot of people save money all through the year to splurge during the holiday season, which typically falls from the end of November to the end of December.
This is also the time of major holidays like Thanksgiving and Christmas, so people take breaks from work, send gifts to loved ones, and there is an overall celebratory mood. These are when people are most receptive to marketing campaigns; hence this is the best time of the year to reach out.
Fierce competition
Though this is a great time of the year to market and sell, it is also important to note that every company selling every product or service in the world goes on an aggressive marketing mode to reach out to more users.
That is why it is important to put on your creative caps and come up with something innovative that can capture the attention of your target audience amidst all this noise and crowd.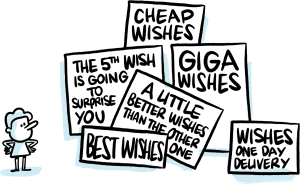 This innovation in marketing goes way beyond just a huge drop in prices, so gear up to reach out.
Forging Partnerships
Most people tend to relax and unwind during this time of the year, so they are more receptive to your ideas, products, and services.
This leads to mutual benefit for both the parties and leads to a conducive environment for the future.
Cost-effective
When you strike the right chord with your potential customers, they tend to become loyal and regular customers who will bring revenue long after the holiday season.
More importantly, satisfied and loyal customers tend to refer your products to other customers (word-of-mouth marketing), and this is sure to give a big surge to your business.
According to a report by Nielsen, 92% of people believe in suggestions from friends and family members rather than advertisements from companies. Further, 74% of customers believe word of mouth is a key influencer of their buying decisions.
You put the numbers together, and you'll understand the benefits that come with using effective marketing strategies to create a long-term relationship with customers. And the holiday season is the best time to do it, as people tend to be more receptive.
The above reasons are sure to give you an idea of the importance of holiday marketing, and it makes sense to do everything you can, to establish yourself during this time.
When to start holiday marketing?
Holiday marketing is not an ad-hoc and one-off process that would give you a huge jump in sales. Rather, it is a concerted effort that requires many weeks of planning and execution not just to sell more but forges deeper relationships with customers, so they come back to you for more of your products in the future.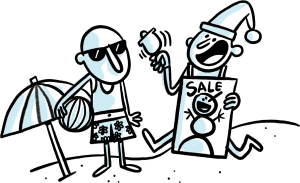 So, which is a good time to start?
Ideally, start your planning about 2-3 months before the holiday season.
Start with research or do a visual thinking workshop together with cartoonbase to get the hang of your customers and their background and preferences.
Choose the appropriate channel depending on what you're selling and the demographics of your target audience.
If you're having inhouse creatives you can let them work on your marketing campaigns, otherwise, you can use an agency like us to help design and create your (visual) marketing campaigns.
Don't forget to set up your sales funnel and analytics on your website and landing pages to gain more insights from your campaigns and have the option to retarget visitors with ads who did not buy from you
Launch your marketing campaign about a month before the holiday season
Be consistent with your marketing efforts and schedule an interesting post that captures the attention of your audience on social media or an advertisement at timed intervals.
Cash in on the big period.
Analyze your marketing efforts
Make the necessary changes and gear up for the next year by learning from your mistakes and shortfalls.
Now that you have an idea of what the holiday marketing is all about and when you should start, let us move on to the different channels you can tap into.
Before we proceed, it deserves attention that most companies use more than one channel for marketing, though they tend to focus more on some channels than others.
Different ways to communicate with your (future) customers
You can reach out to your customers in many ways or channels. The exact channel will depend on the kind of products or services that you offer and where your ideal customers are most active. Let's have a look at the most popular ones.
1. Online advertising
Online advertising has been seeing steady growth, thanks to the growing use of mobile phones and laptops. The COVID-19 pandemic has increased the use of the Internet as most people turn to it for their online shopping, banking, and other needs.
Here is a chart that shows the phenomenal rise of online marketing over the last few years, and this chart does not include COVID-19 predictions. So, when you add that in, you can see a big surge in the number of online digital shoppers.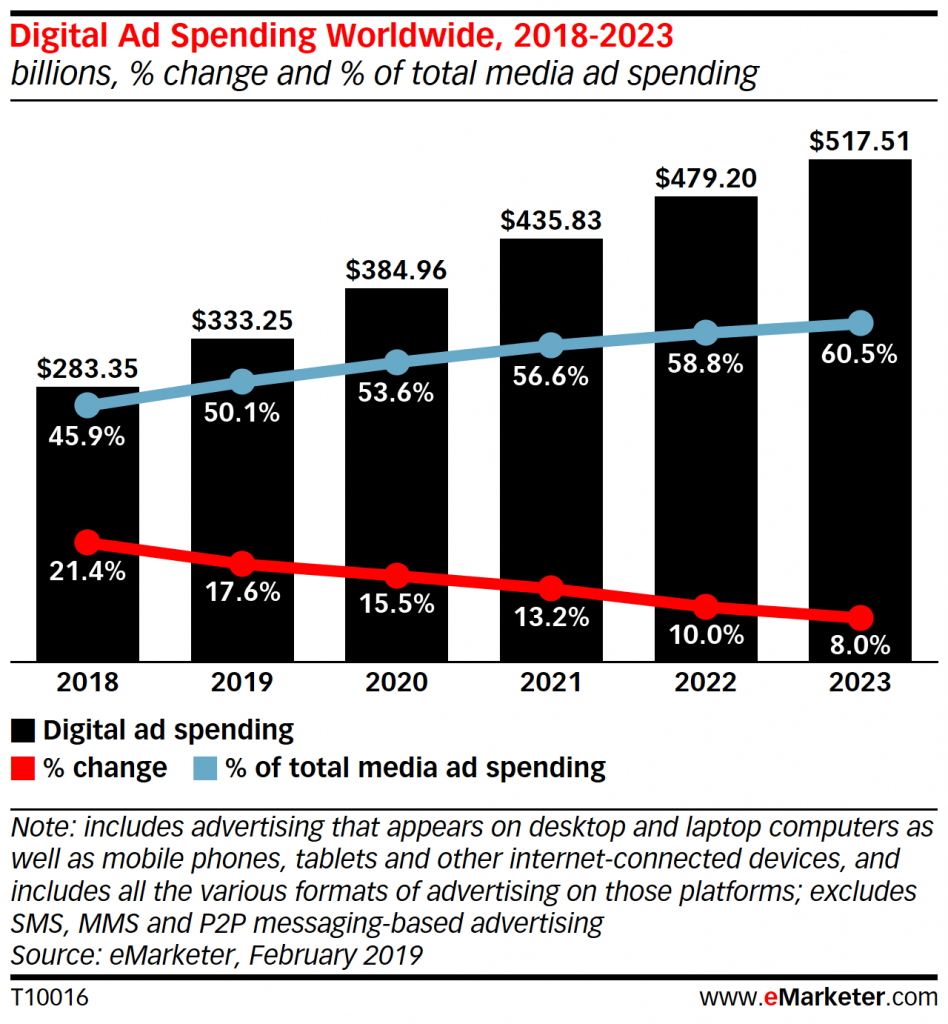 Now, the big question is, how can you leverage online advertising for your holiday shopping?
Well, here are some tips and strategies to help you get started.
Using Ad Extensions
In the past, there has been considerable controversy surrounding the use of ad extensions, but the latest changes to Ad rank algorithm have negated it all. Today, ad extensions are an integral part of any PPC campaign. These extensions include a whole lot of options like site link extensions, call and location extensions, review extension, and more. All these make your ad more searchable and appealing, so make the most of them.
Make the most of automation
Automation is the order of the day, so instead of fretting over every campaign, think about optimizing it once a week to give you the results. When it comes to holiday marketing, set up the ante a few weeks before, and tap into the power of automation so that you can focus on other aspects.
Content is the king
Content continues to be the king and is likely to be so for the next few years at least. This simply means use the appropriate words that appeal to large sections of your audience. Remember, no fancy words. Just simple words that convey your products most powerfully.
"The holidays also mean different things to different customers or industries," says Spendesk Content Lead Patrick Whatman. "We're in fintech, and the end of the financial year involves a lot of work for finance teams. So our content has to match this. We offer advice to help them manage the financial closing process better, for example, and then they can unwind and enjoy the holidays. But we recognize that there's stress involved too, not just relaxation."
Create a sense of urgency
Create a sense of urgency in the minds of all those who see your website or ad. Give offers that are too good to miss, and set a deadline for it, so users feel it is necessary to act before that.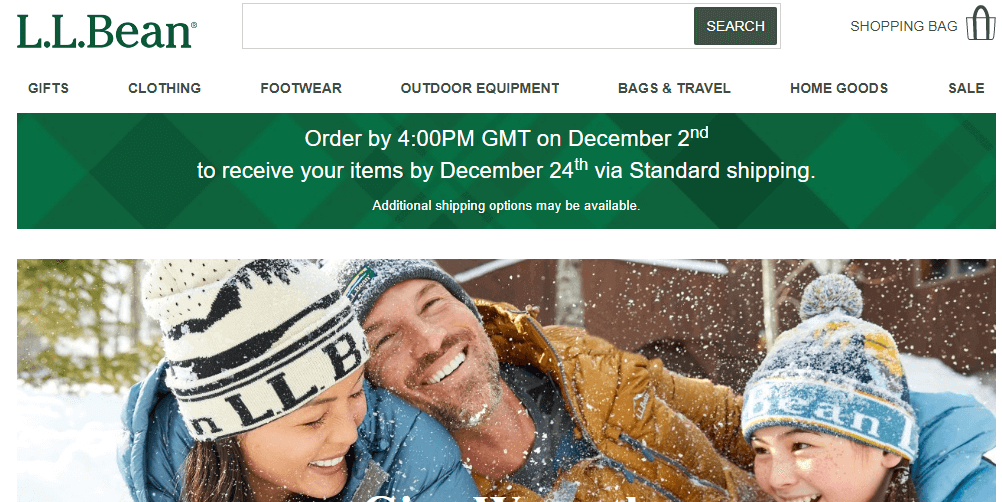 Above everything, put yourself in your customers' shoes and think what would appeal to them? Simply do that!
2. Social Media
Social media is another inseparable part of our lives. According to Statista, 3.6 billion people use social media, and this is expected to increase to 4.41 billion by 2025. These numbers show the power of this medium.
As you have guessed, people tend to turn to social media to get reviews about products and services, and more importantly, to look for offers during the holiday season.
This is why social media should take the lion's share of your holiday marketing budget. In fact, this may be a great opportunity to connect with thousands of people around the world, and in the process, increase your user base.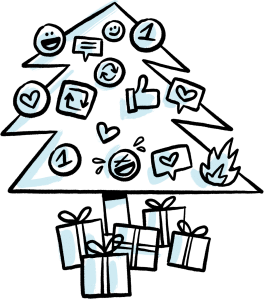 Above everything, you must stand out in social media given that every company, regardless of its size, will be looking to leverage it to boost sales.
So, here are some strategies that can help you in this area.
Create a Poll: A poll is a fun way to garner someone's attention. First off, it requires them to do something simple like answer a question, and when you do it on social media, the effect is compounded because the person who answered gets to see his or her friends' opinions, and in turn, can send it to contacts. Facebook has rolled out new polls in its official feed, and there's no limit on the duration or number of polls you can create.
Be innovative: There is really no shortcut to innovation. Your advertisements, pitches, ideas, and campaigns should have at least one surprise element to it. This is that "wow" factor that will bring in users to your page. This surprise element can also be great visuals that instantly appeal to people, and help them relate to your product! So, think about it, and hire professionals if you need to get the best visuals during this holiday marketing season.
Weave stories: Humans are social in every sense, and often like to read through stories and possibly even real-life experiences. So, give it to them, and through it, weave in your products and services to give them a feel of how to use it in their own lives. Such powerful stories resonate well with all audiences. It is all the more appealing when you show them a video instead of just text.
There's truly a lot you can do on the social media platform, but make sure to be unique and creative to stand out.
3. Newsletters
Do you know that the conversion rates are much higher for emails than social media or online advertising?
Well, email marketing is not dead, and they continue to attract people in more ways than you'd imagine.
From a marketer's standpoint, it simply means create stellar newsletters and email it to your current and potential customers. Like the channels, you have to create newsletters that stand out, so people not only open their emails but also click it to visit your website/offer.
How can you ride this trend? Here are some suggestions.
Make it mobile-friendly:
Accessing emails through a phone has become commonplace, so make sure to create newsletters that are simple and mobile-friendly. This definitely means no use of data-intensive flash animations, rather simple images that can load quickly even with poor data connections.
Personalization options galore:
Everyone likes to be addressed by their name and wants to see the products that are ideal for them. In fact, when you showcase such personalized offers, the chances for them to buy your products is high. Newsletters are designed for such personalization so that you can throw in the right offers to entice different segments of your user base.
Well-designed:
There is no substitute for good design, so make sure you spend considerable time and effort in coming up with an appealing newsletter that is sure to make people open. Consider taking professional help if required to design such newsletters. Also, create a sense of urgency to increase the conversion rates. Here is an example of a well-designed and yet, simple newsletter.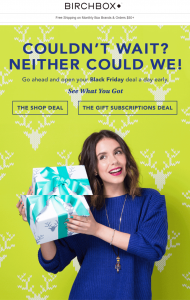 4. Sales on external platforms (if you're selling products)
If you're selling products, you can widen your reach by leveraging the user base of those sites as well. For example, take the case of Amazon Marketplace. It is a hugely popular marketplace that is used by millions of people each day.
When you sell your products on such marketplaces, more people tend to be aware of your product. However, it merits to note that these marketplaces are crowded as well, so you have to come up with attractive offers and effective ways to reach out to customers.
Best holiday marketing examples
So far, we have seen the different strategies and tips that can help you make the most of the holiday season. Now, let us look at some examples to understand the stellar implementation by many marketers.
As you have seen, there are many types of holiday marketing campaigns, so you have to pick the ones that are most relevant to you and your customers.
While there are no right or wrong strategies, here are some types and examples to give you an idea.
Creating a fun competition
You can promote your products by making it a fun and competitive game for your customers.
For example, Old Navy came up with a marketing campaign where they said that the first 100 people to walk into any store on Black Friday stand a chance to win $1 million. Accordingly, the first 100 people were given a coupon that automatically entered them into the competition.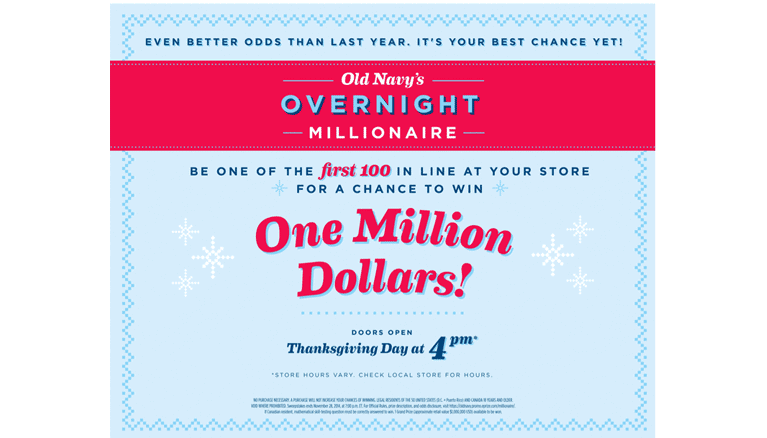 The urge to win brought in many people to the store, even if they didn't originally plan to buy anything. Also, many people started tweeting about it, and this naturally brought more customers to the store.
Creating limited editions
The general tendency of human beings is to collect or buy what is available for a limited time. When something is available all around the year, there is a sense of complacency, but when something is available only for a short time, the urge to buy is much higher.
Budweiser tapped into this feeling and introduced a limited holiday edition as a part of its holiday marketing campaign.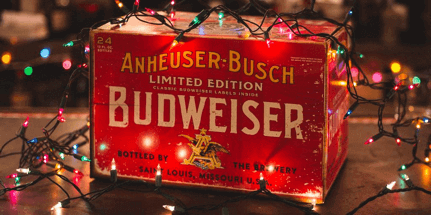 Needless to say, it was a big hit.
Apart from that, according to Nikola Baldikov, head of marketing at Brosix:
"It can be very crucial for any types of companies to take part in Black Friday and Cyber Monday, and also create marketing campaigns for important local and global holidays. Upselling products when holidays are around has proven success years ago. Holidays are also a good time to ask your clients to leave a review of your product or service by providing them with Amazon Gift Cards in exchange."
Big Offers
In this holiday marketing campaign strategy, you turn the focus of your customers towards the huge offers.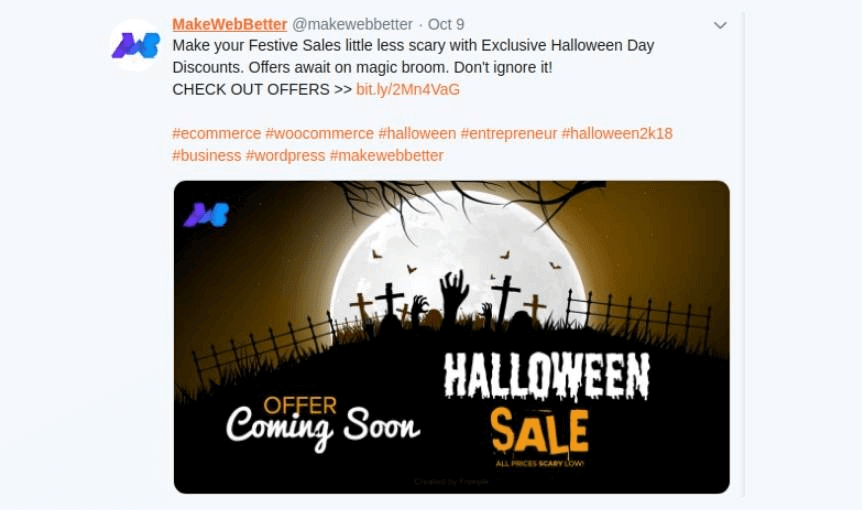 Create a buzz around it. Start early and consistently promote the campaign, so more people are aware of what you're offering.
While this is not an exhaustive list, it is sure to give you an idea of how to think differently to carve a niche for yourself in your chosen market.
Holiday marketing for small businesses
As we're not all big corporations with lots of budgets, what can you do if your a smaller company with less budget to spend on your marketing?
Partner with Bloggers and Influencers
Partner with bloggers and influencers in your field and market your products through their social media handles. The biggest advantage is people find your products credible since it comes from someone whom they follow, and who is believed to be an authority in this field.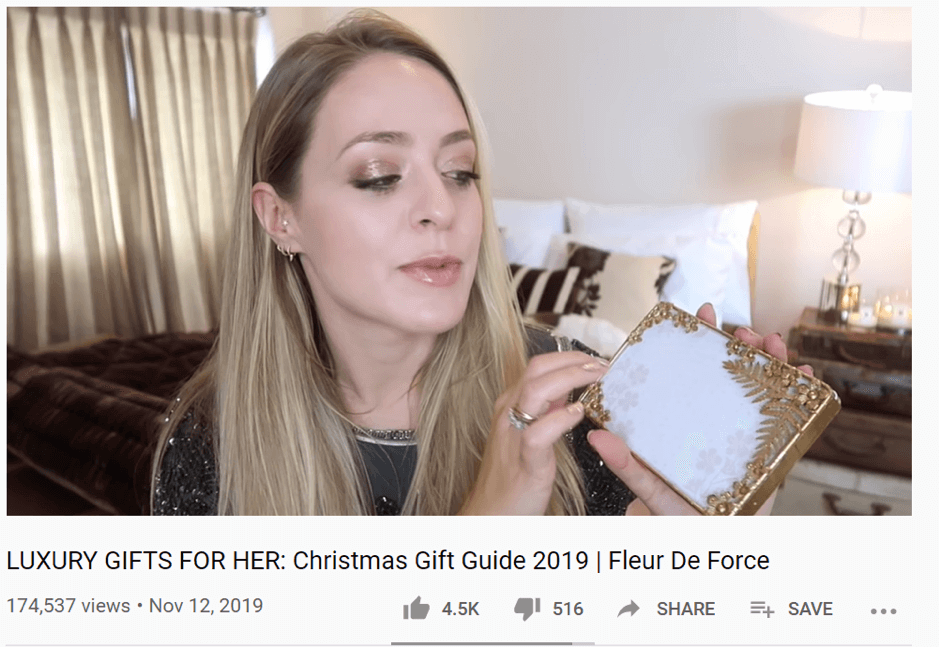 Bonus Tip: For those in Ecommerce and specifically on Shopify, you can find more influencers by using a free tool called Carro says Derric Haynie, Chief Ecommerce Technologist at Ecommercetech.io. This tool plugs into your store and analyzes all of your customers, and your email list, to help you identify the influencers who are already fans of yours. It's much easier (and cheaper) to convince an influencer to work with you if they're already a fan of your brand. Carro calls this "authentic influencer marketing at scale."
Support a cause
People tend to relate better when you support a cause and make it a point to donate to institutions that are involved in that cause.
For example, if you're committed to saving bees, you can run a campaign, and maybe even sell products that showcase your cause. This can help more people to relate with your offering and can translate to more sales. Of course, commit to donating a part of the proceeds to a chosen organization, and make sure you follow through.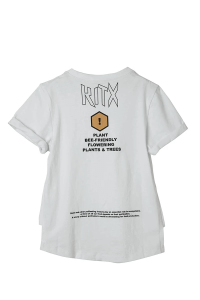 Think creatively, and out-of-the-box and you're sure to be blown away by the response.
Holiday marketing for nonprofit organisations
As a non-profit, you have to make people believe in your cause, so they can join you to achieve the common goals. This requires a different approach since you're not selling a product or service, rather a sense of acceptance and belief.
Campaign names matter
Campaign names matter a lot, so make sure you come with a catchy name with an equally cool hashtag that will make it easy for people to support and follow.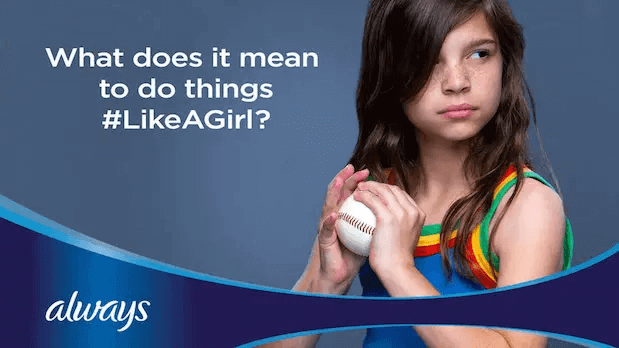 Create campaigns for limited time
The interest lasts only for a limited time, and you'll have to make the most of it. So, create campaigns that are limited to just a few weeks or a couple of months at the most. The shorter it is, the more it is likely to be shared. Of course, don't make it too short, so there is hardly time left for awareness.
Share the results of your campaign with the world, so more people are aware of what you do. This can be particularly helpful to bring more followers and better success in subsequent campaigns.
Bonus Tip: For those in Ecommerce and specifically on Shopify, you can use a tool called ShoppingGives to automatically select non-profits, track donations, and create cause marketing campaigns says Derric Haynie, Chief Ecommerce Technologist at Ecommercetech.io. This tool has a database of all non-profits in the USA and helps customers and brands donate to the cause based on purchases, margins on product, and they have a "tip" function as well. The real handy part is that they track the returns and refunds so that if the customer refunds the donation, it's taken out of your donation to the cause.
Holiday marketing for multinationals
The options for multinationals abound, given that they can hire the best creative minds to implement their ideas. That said, here are some useful pointers.
Cultural sensitivity
When you're marketing to people across different cultures, be sensitive to their cultural beliefs and practices. This will go a long way in creating trust and appreciation for your company.
Absorb the holiday theme
Holiday marketing is all about being a part of the fun and festivity of a holiday, so gear your products to reflect this holiday spirit.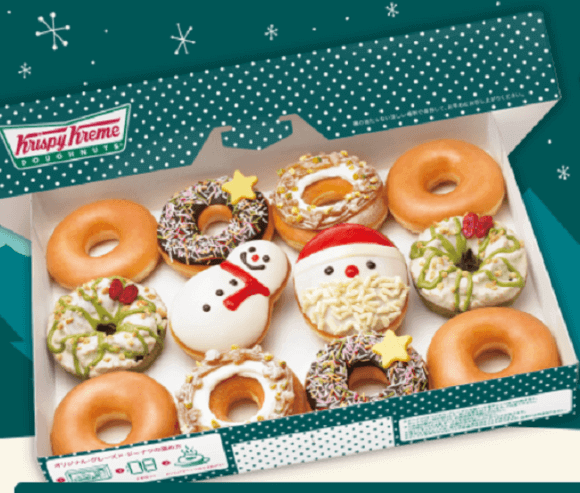 This can add a little bit of extra appeal to those products and can ring in the festive spirit for the buyers as well.
Get creative
With so many companies around, the best way to garner attention is to come with some cool and wacky campaigns that are sure to bring a smile on the faces of the viewer. Mix it up to include social media posters, YouTube videos, tweets, Facebook posts, and stunning images for Instagram.
The more platforms you can leverage, the wider will be your reach. That said, limit yourself to about 5-6 popular ones to be truly effective.
In all, holidays are an exciting time for everyone, so join in this festive cheer with the right holiday marketing campaigns that are sure to spread the joy around. In the process, you get to increase your customer base and revenue.
But remember, innovation and creativity are the cornerstones, so reach out to a professional when you're stuck or need to take your campaigns to new levels. Want to pick our brain to see what you can do for your holiday marketing? Book a free workshop session with us right now! When we combine our expertise in an experience like this you're sure to take your holiday campaigns to the next level.
Happy holidays!
Illustrations by Martin