Creative

change

management
Use creative change management to turn your transformation journey into an epic journey that just has to be heard.
A tale of change: why creative change management needs a narrative
You cannot step into the same river twice, Heraclitus said, for other waters are continually flowing on. Change is a fact of life – embrace it or perish.
For organisations, embracing change means involving everyone in the process, enabling teams to understand why, what and how they need to adapt.
We help you take a creative approach to your change management journey. This means crafting a compelling narrative bringing everyone on board.
Are you preparing for a digital transformation, implementing new ways of working, or merging with another company? Cartoonbase is here to help you create and pitch your tale of transformation.
We act as partners to support you throughout this creative change management process.
A multidisciplinary adventure: aligning on a common vision
Your creative change management journey starts with co-creation workshops gathering your team and ours. One core element of the workshop is the development of a content roadmap helping us to quickly align on a common vision and charting out a concrete action plan.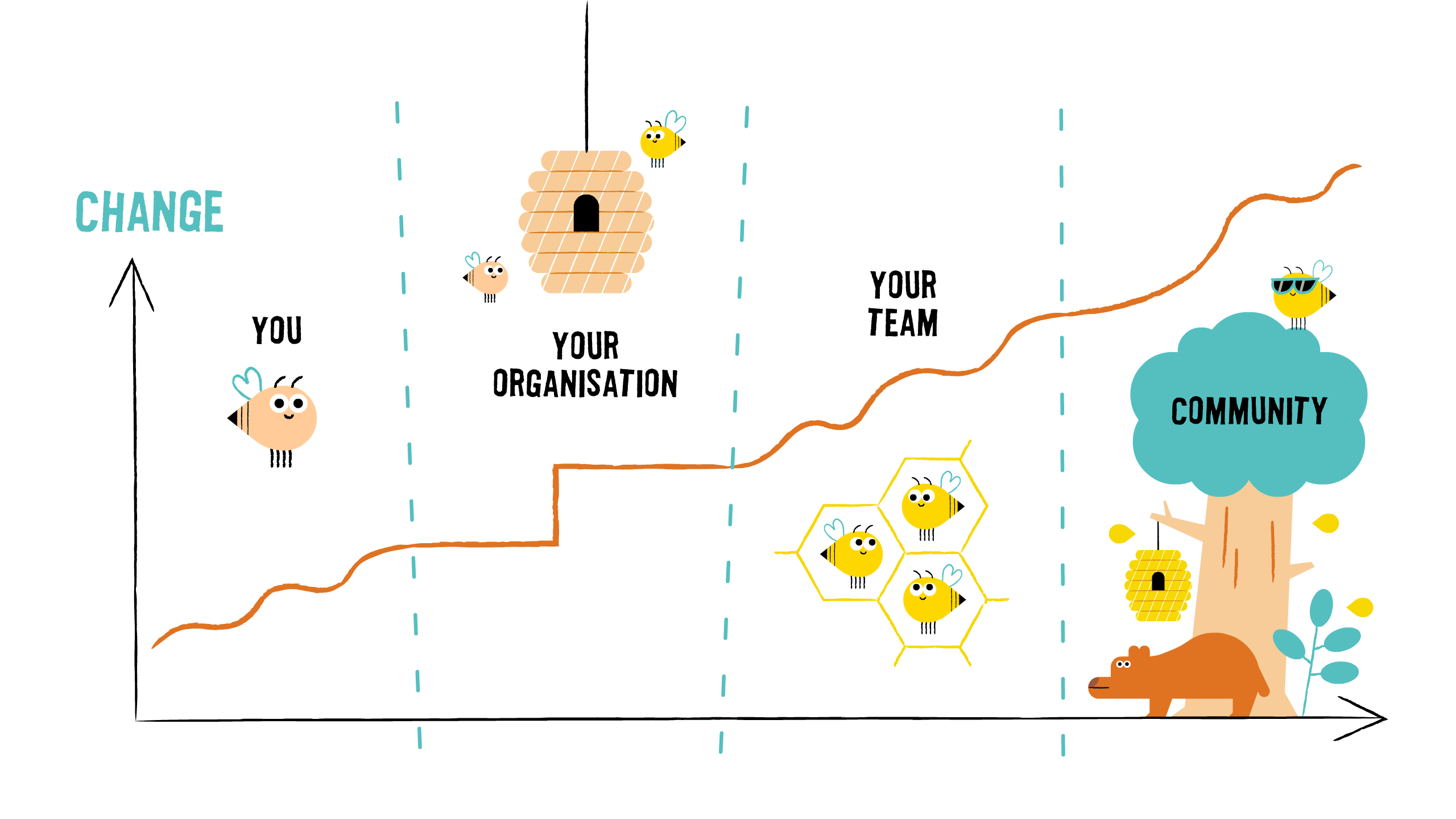 Our team of writers, illustrators, graphic designers, animators and project managers are there to support you at each step.
We animate, inspire, explain and guide participants and audiences with unique visual creations supporting a narrative thread to catalyse change.
Tailor-made branding will ensure your creative change management project has a recognisable identity in line with your company's image.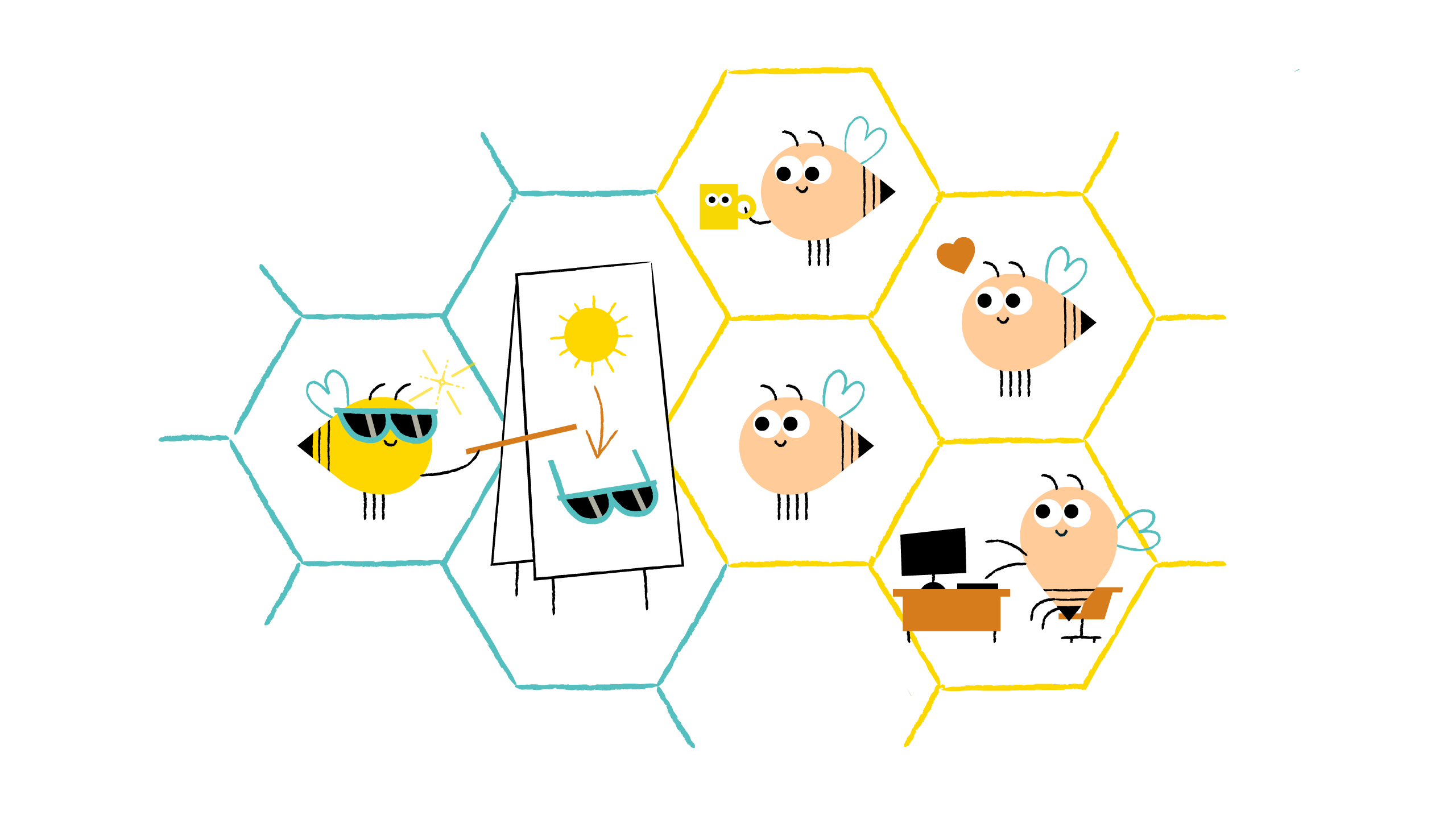 Our

creative

change

management

projects
How

we

can

help
The following products work especially well for creative change management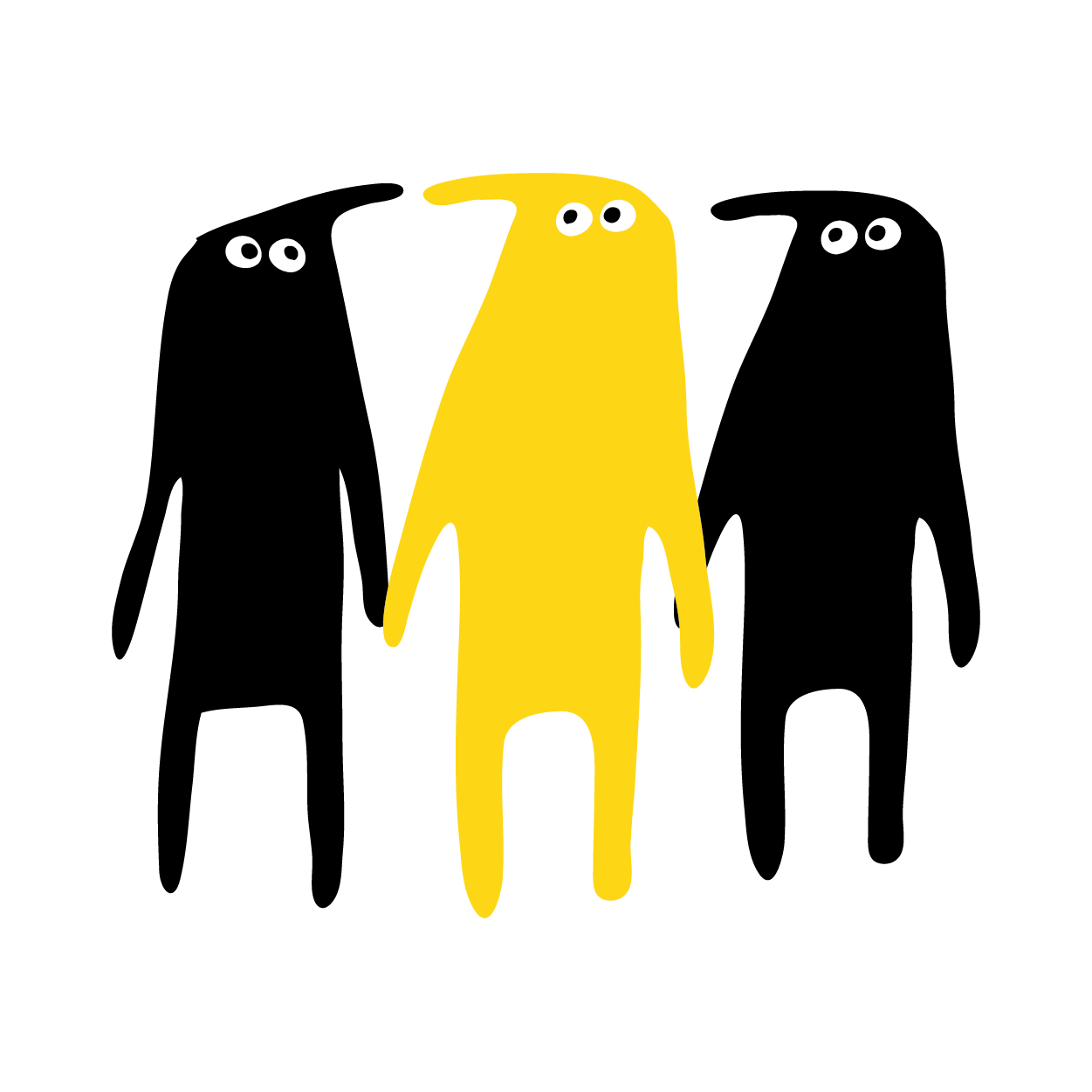 Alignment
Shaping a (visual) narrative to get everyone on board the change train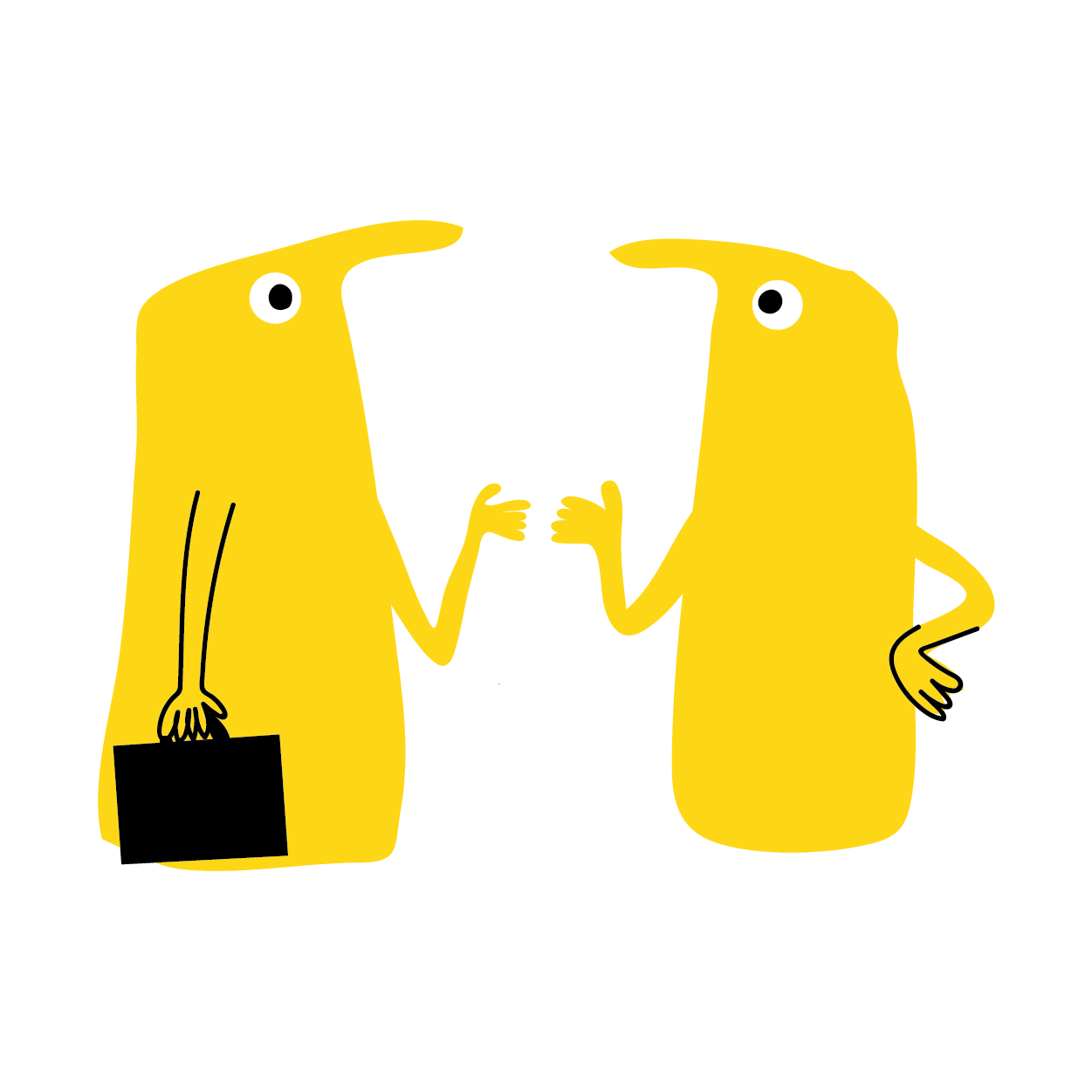 Engagement
Creating a roadmap combining creative and interactive tools to foster involvement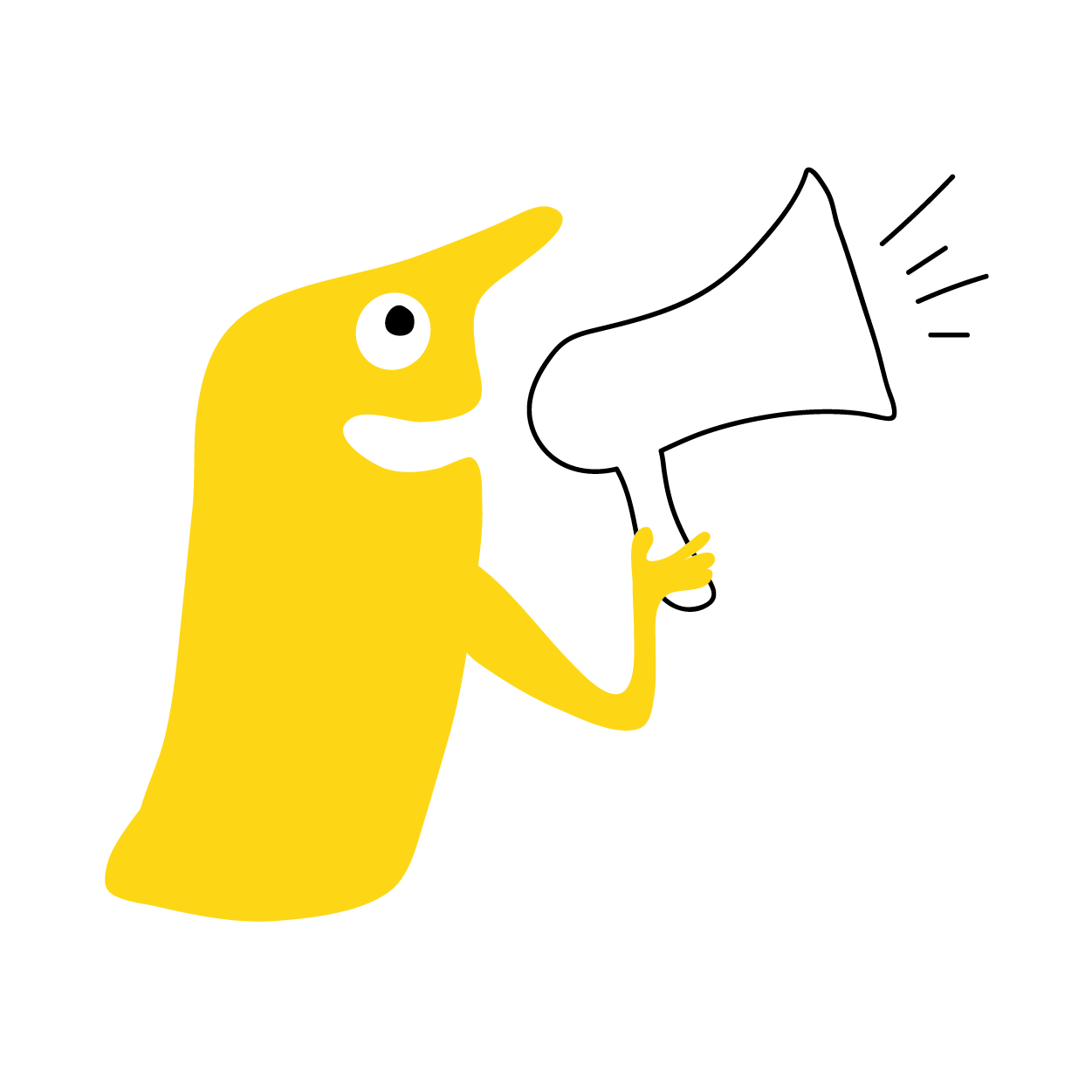 Clear communication
Using visuals strategically to support, explain and amplify messages
We're

always

open

for

a

chat

,

so

get

in

touch

to find

out

how

we

can

help

your

brand

and

business

.