Polis

Network

—

Rerouting

digital

mobility

solutions
Five projects, five countries, one video
POLIS is a leading network of European cities and regions that work together to develop innovative technologies and policies for local transport.
Context
Their INclusive DIgital MObility project makes mobility easier with a toolkit that enables transportation specialists to design digital mobility solutions with the users that need them most in mind (rural residents, individuals with disabilities, …).
Polis Network's INDIMO initiative aids transportation projects across the world, and the Transport Research Arena Conference was set to be a hub for many project's roads meet. Polis Network wanted to present its work to other key players of the transport sector with a 5-minute, audiovisual diary of their INDIMO journey towards a more inclusive world.
The video stretched across the globe, visiting 5 different projects in Italy, Spain, Belgium, Israel and Germany.
Challenge
The collaboration was an exercise in understanding the varied and complex pilot projects involved in INDIMO. There was an added aspect of consultancy, as we helped find the perfect way of telling the different project's stories.
5 projects and 1 video to explain it all. Global projects involve a lot of people. This meant that we had to coordinate local teams, as well as a production team of 17 people to guide them behind the camera.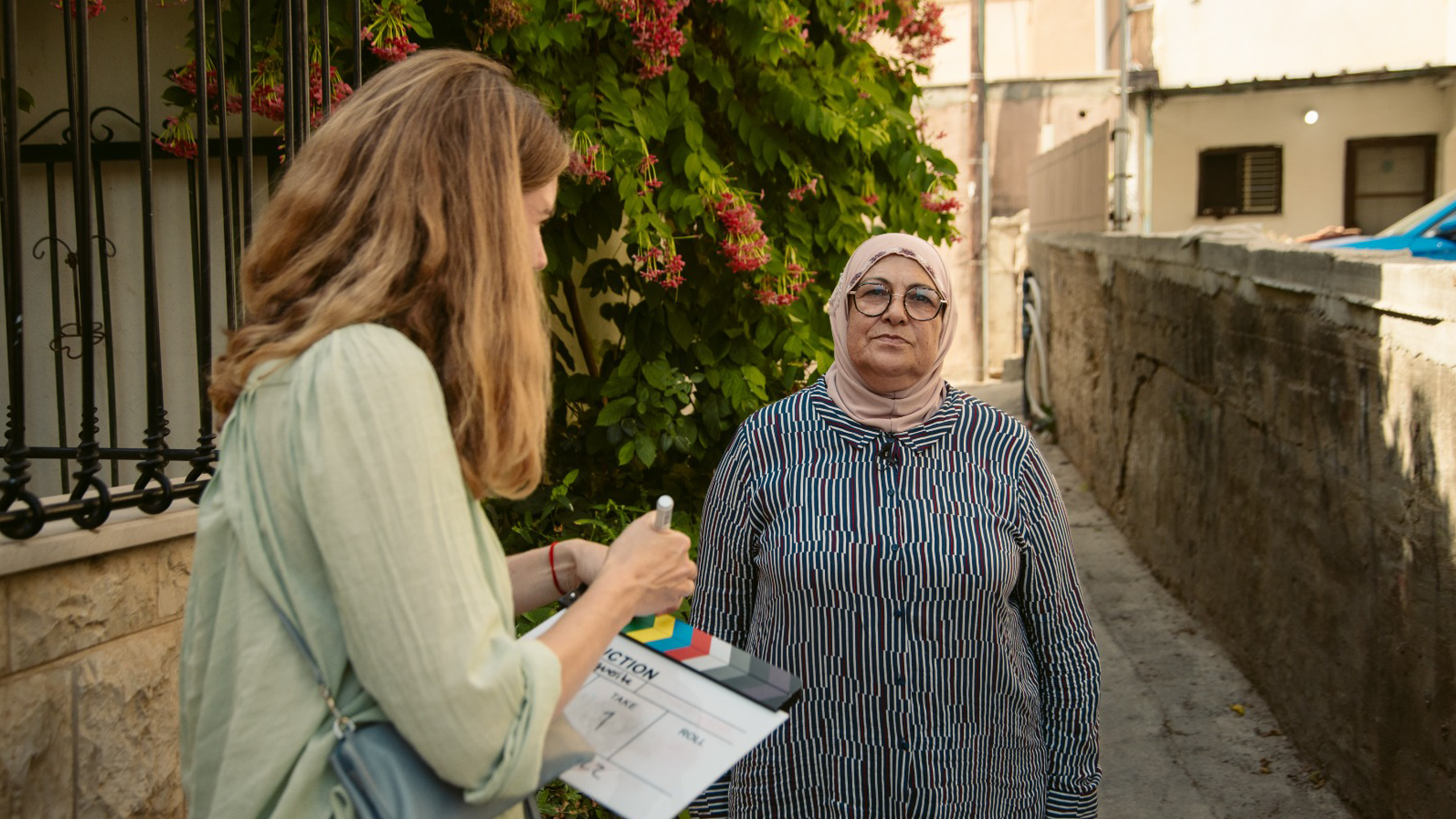 Approach
At Cartoonbase, we always take the time to research and discuss a project, before jumping in. We search for the unique essence of every initiative and find a way to make it resonate with the audience. The INDIMO project is made up of 5 different pilot programs, so we had to find a compelling story that highlighted each one.
And the story we came up with? A Travel Log. Referencing the romance of the open road, we place the viewer in the shoes of a traveller – jet-setting from project to project across the globe. We emphasised the human aspect of the INDIMO initiative, highlighting humanity, diversity and inclusion. Relatable illustrations added dynamism to the video, and kept the more technical aspects crystal clear.
Finally, we wanted to let each interviewee speak their thoughts in full – in their own language. We found an expert translator for each of the seven language, to ensure their message could be heard by every viewer.
Now you know all behind the scenes, we let you enjoy the final product
Impact
After a long journey, we eventually reached our destination: the conference. The video was a rousing success. Since then, it has become a key communication tool for Polis Network and their partners to highlight their impact on global mobility.
Thank you for helping us to make it happen.
Inclusivity aspects have been raised across the conference, but we still have a lot of work to do. Our goal is to change the mindset towards more inclusiveness.
I'd also like to thank you for all your hard work, and of course, for the amazing video. It has been a pleasure collaborating with you and we will certainly keep cartoonbase in mind for future projects.
We're

always

open

for

a

chat

,

so

get

in

touch

to find

out

how

we

can

help

your

brand

and

business

.