Société

Générale

— Bringing

banking

to

LIVE
Live drawing performances on TV

Société Générale provides investment banking and financial services, and is based in Paris, France.
Challenge
We were asked to accompany Société Générale to BFM Business, a French TV channel, to do a series of illustrations live on TV! We accompanied them to multiple shows and even made illustrations for the CEO.
Approach
Simplifying Complexity: Finance ain't easy, but we made sure our illustrators were up-to-date with the information they needed to create useful and applicable illustrations.
Adaptable: The illustrations we made had to be reused on social media. This meant that our illustrators not only had to listen and think creatively while drawing, but also had to keep a 'twitter-friendly' format in mind.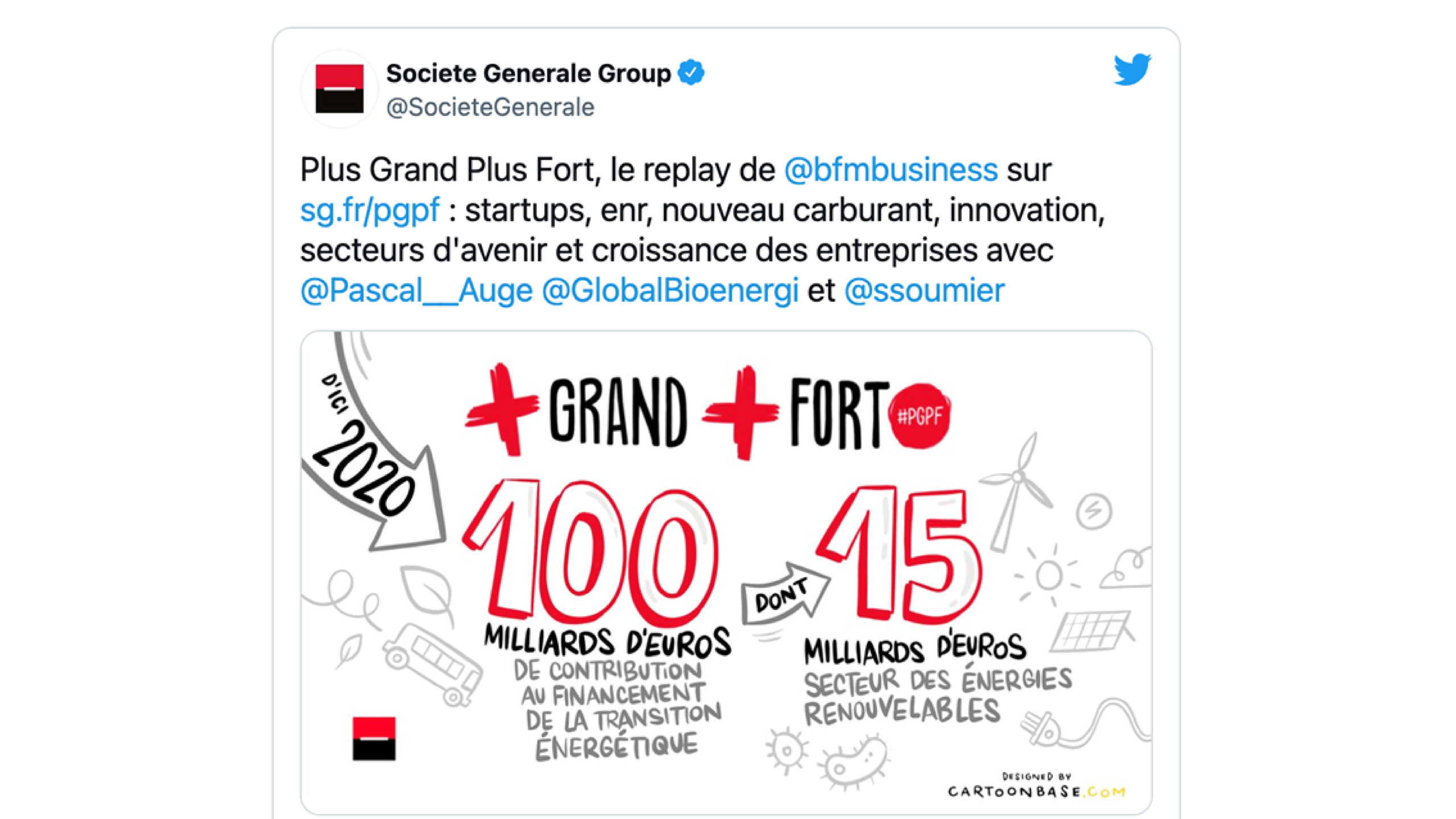 Impact
The illustrations were a great addition to the broadcast, and were able to act as advertisements on social media. We've gone on to work with Société Générale on other projects as well.
We're

always

open

for

a

chat

,

so

get

in

touch

to find

out

how

we

can

help

your

brand

and

business

.