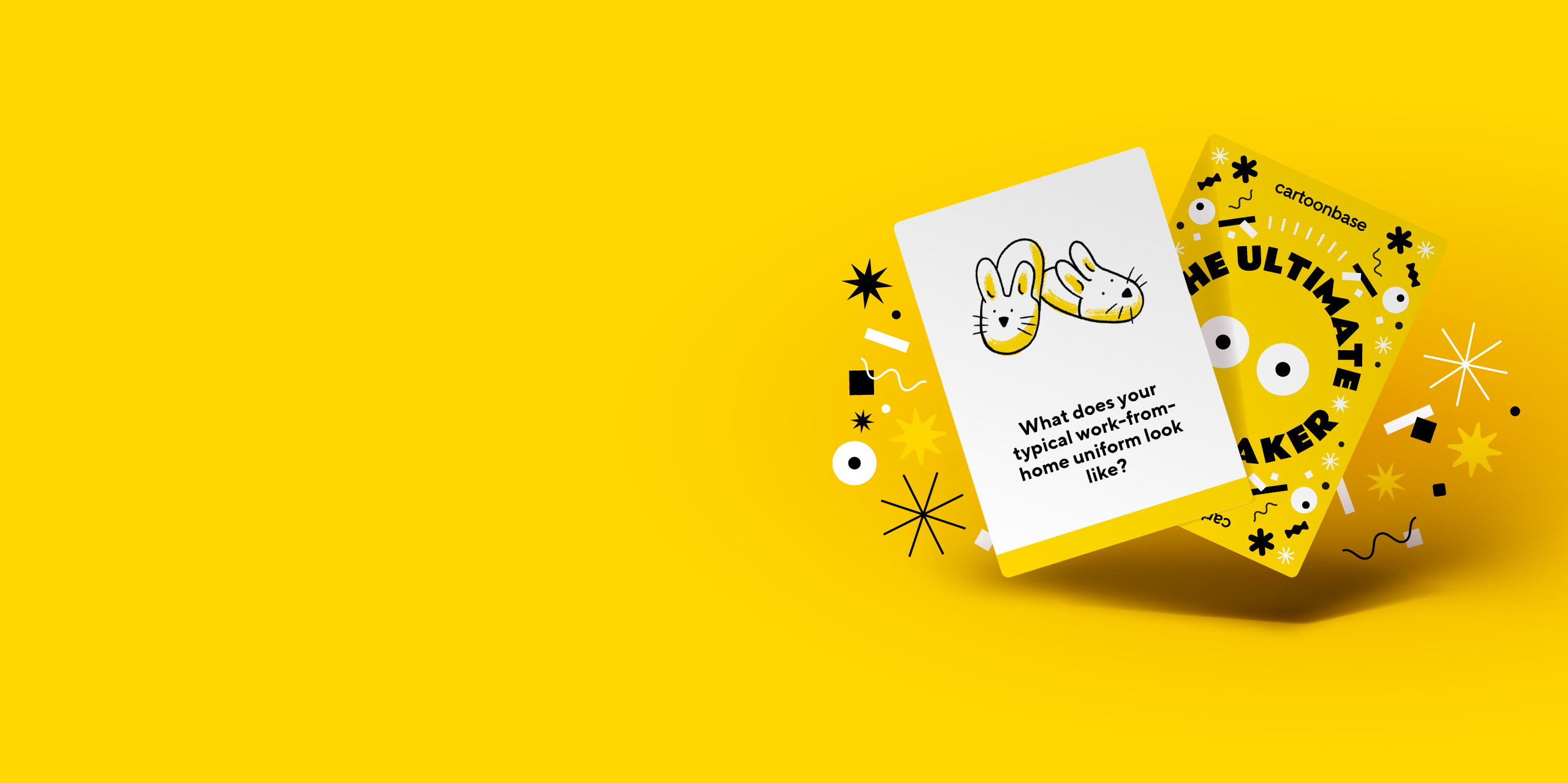 The

Ultimate

Icebreaker
We all know that the first challenge of leading a new vision is getting your team onboard. People can feel like the process is far away from them or that their role is unimportant. But what if you could use fun and humour to get everyone on the same page?

At Cartoonbase, our goal is to make professional communication feel engaging, exciting and more human.

That's why we created Cartoonbase IceBreaker!
Access the game
Sign up and gain access to the digital card game that you can use in your next meeting!
"We all know the feeling? Back to back meetings and calls and all of a sudden we are asked to switch our minds from an Excel spreadsheet to a creative mindset without any transition. I tried many different things but I like the ease of use, light touches of humour and of course the sleek design of this game. In just a few minutes, the entire team is on the same page and ready for a good co-creation session. Kudos to the amazing Cartoonbase teams!"
Bruce Fecheyr-Lippens, former Chief Talent Officer at Euroclear
The Cartoonbase IceBreaker Card Game is an amazing HR tool to foster connections and get you in touch with your teams – even online. Kickoff a meeting with something light that brings people together.
Simply draw a card and learn all about your team members. What slogan best captures who they are? What would they do if they knew you couldn?t fail?
Our game has been designed by a team of illustrators, strategists and philosophers to be adaptable to any context – business or recreational. It brings people together and most importantly, breaks the ice.
The Cartoonbase IceBreaker Card Game will:
Bring you closer to your team
Put an end to awkward silences
Kick off your group project with the right mindset
Access the game