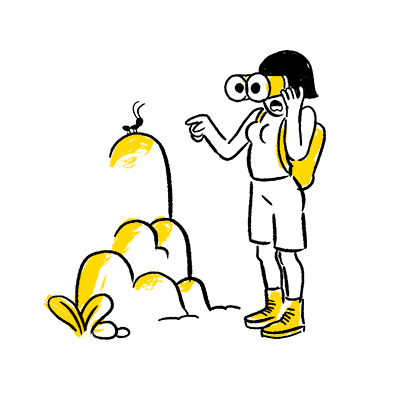 What is a vision and mission statement?
What's a brand? It's the reason people come back to a specific product, experience, store – even if there are cheaper or more convenient alternatives. It's what a company stands for and believes in.
Your vision and mission statement will encapsulate these two things and provide an easy way for your customers and audiences to access this information. It says in a nutshell who you are, what you believe in and why you do what you do the way you do it.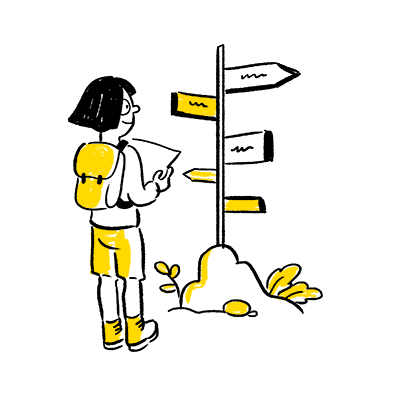 Why do you need a vision and mission statement?
If you don't have a vision and mission statement on your website or in your company documentation already, your gut reaction might be that actions speak louder than words – you want to make these points through your work, right?
Now consider how the human brain works: we are bombarded with tons of information every single day. To create a loyal relationship with an organisation or a product, we need an emotional link. This is built on many different and often subconscious levels.
An impactful vision and mission statement helps your audience associate you with a positive narrative that reflects your identity and stays in their long-term memory. It also helps your collaborators contribute to a common objective and see themselves as a part of this narrative.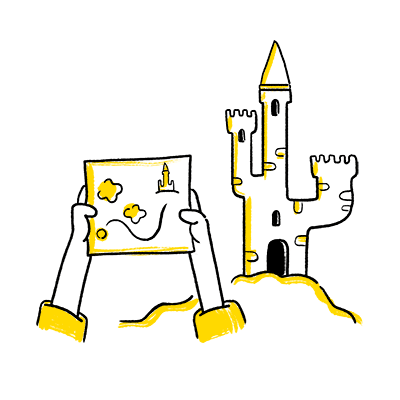 How can cartoonbase help you create a vision and mission statement?
At cartoonbase, we don't just help you draft your vision and mission statement: we help you craft it. Our creative team has a toolbox of techniques to help you search your soul as a company and outline a vision and mission that truly resemble you and can act as a guiding light.
We use creative workshops and graphic facilitation to stimulate collective intelligence and support companies in defining and developing their brand identities.