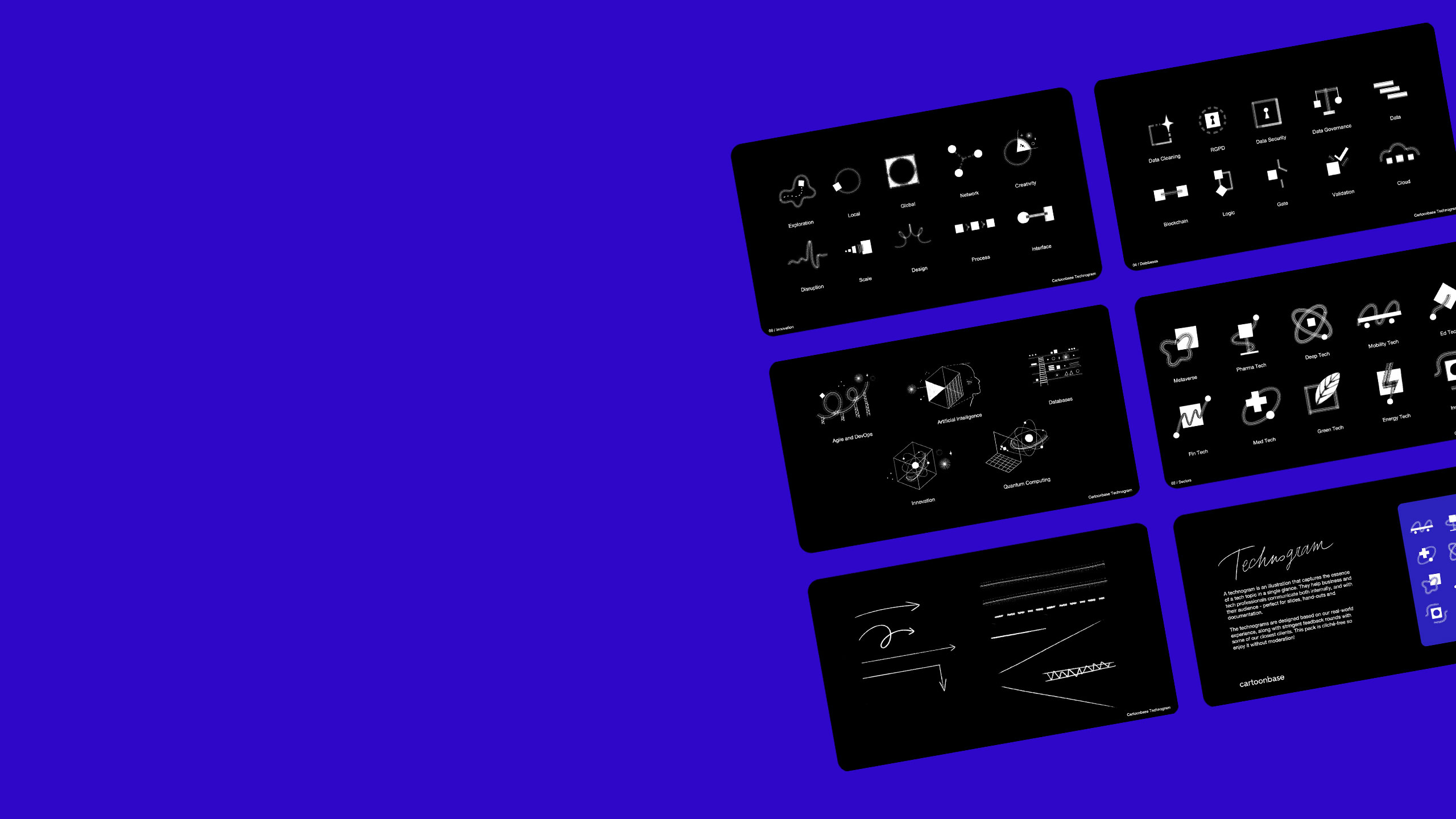 The

ultimate

tech

pictograms
Getting complex tech concepts across can be difficult, so how can you make your presentations clearer and more engaging.

Introducing The Cartoonbase Technograms! A library of hand-drawn illustrations that captures the essence of a tech topic in a single glance.

The Technograms are meticulously designed based on our 7 years of experience working on tech communication in fintech, quantum, healthcare, biotech and more. They help business and tech professionals communicate both internally, and with their audience.
Access the kit
Sign up and gain access to the Cartoonbase Technograms!

1. Select
We selected the topics and concepts that have been used most by our clients over the last 5 years (such as Solvay, BCG, Engie, MIT, Huapii, …)

2. Brainstorm
We got together with our closest tech partners to hear their thoughts and needs, and adapted the technograms to match them.

3. Design
Our finest in-house artists dedicated themselves to crafting hand-drawn technograms that bring a bit of our trademark humour and clarity to these topics.

4. Test
Arming our clients, friends and partners, we sent out the technograms to be used on the communication battlefield. Using their feedback, we've refined the technogram into an amazing tool for discussing complex tech topics, with a sprinkling of soul.

5. Refine
Technograms is a living project, as we continually add more to cover even more topics based on your feedback - so don't hesitate to send in your requests for topics that we may have missed.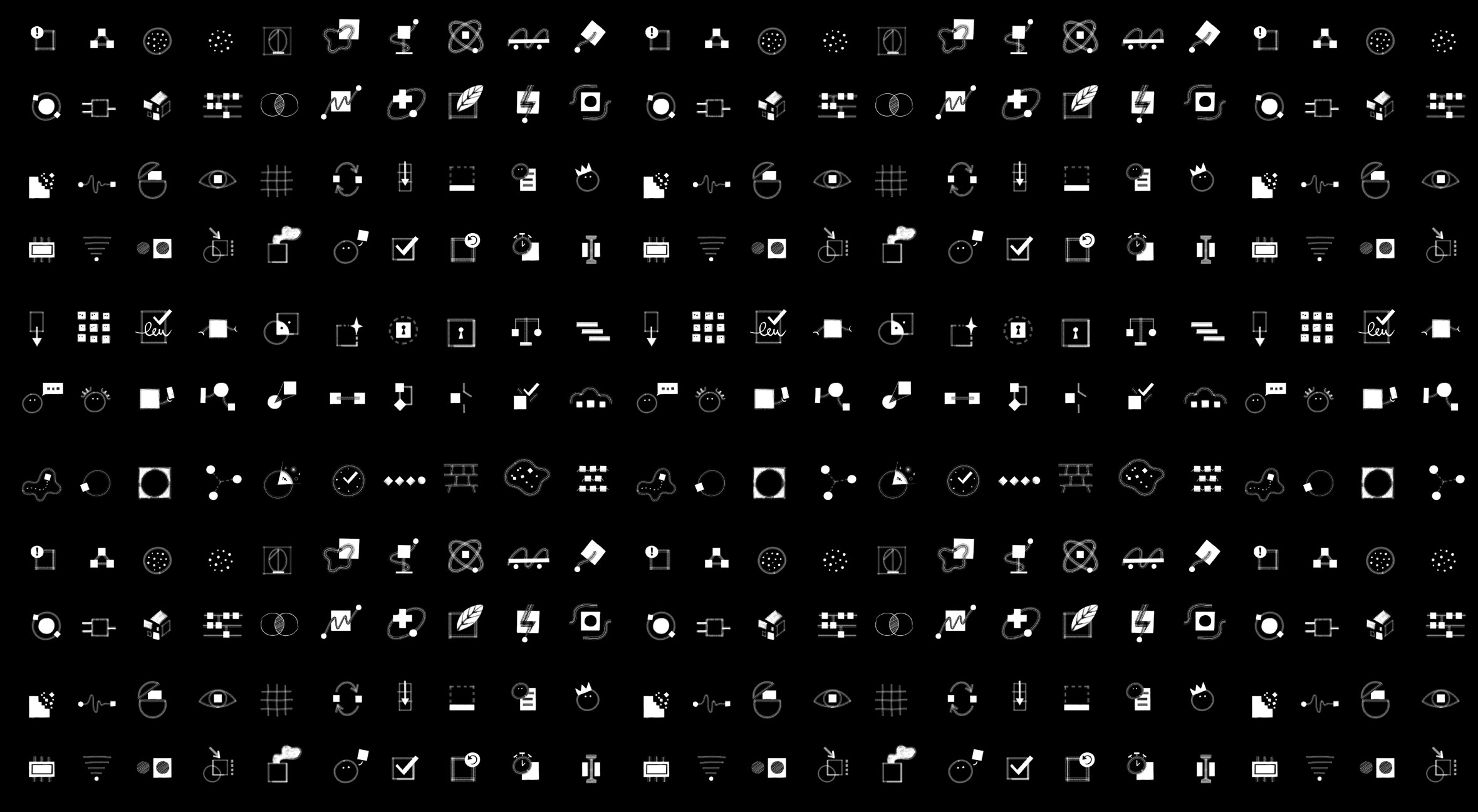 What's

in

the

boooooox?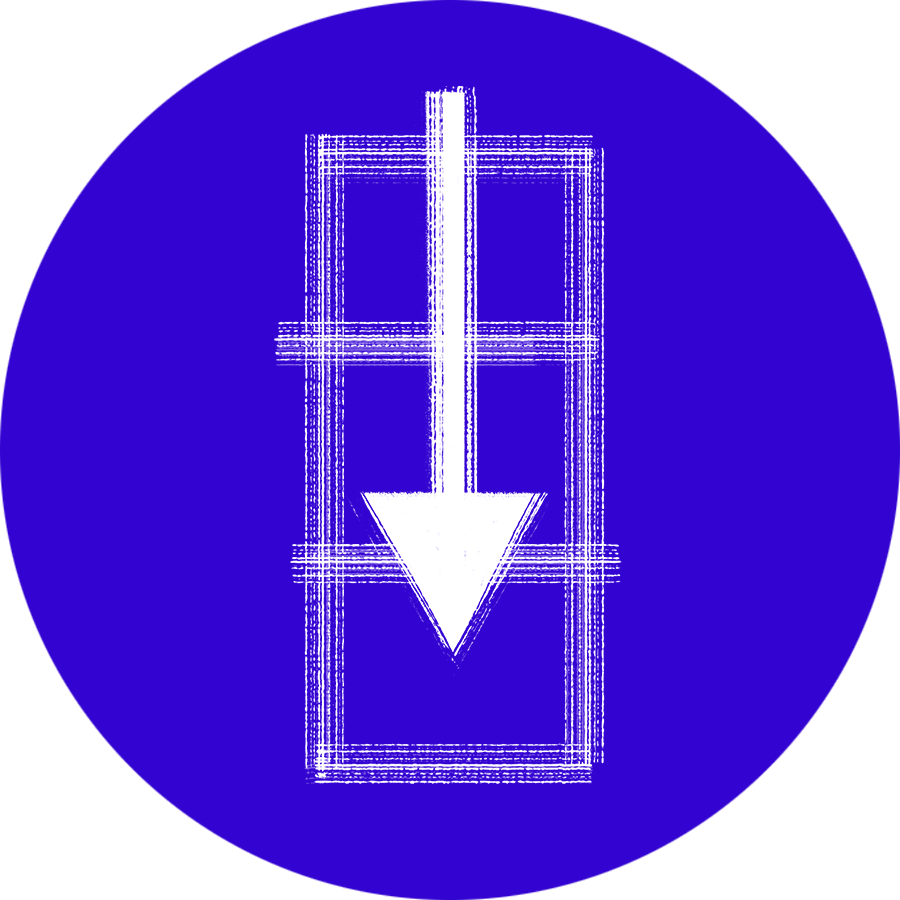 A Ready-to-Use Powerpoint brimming with hand-drawn technograms. Just drag and drop the illustrations into your own presentations and documents to get started!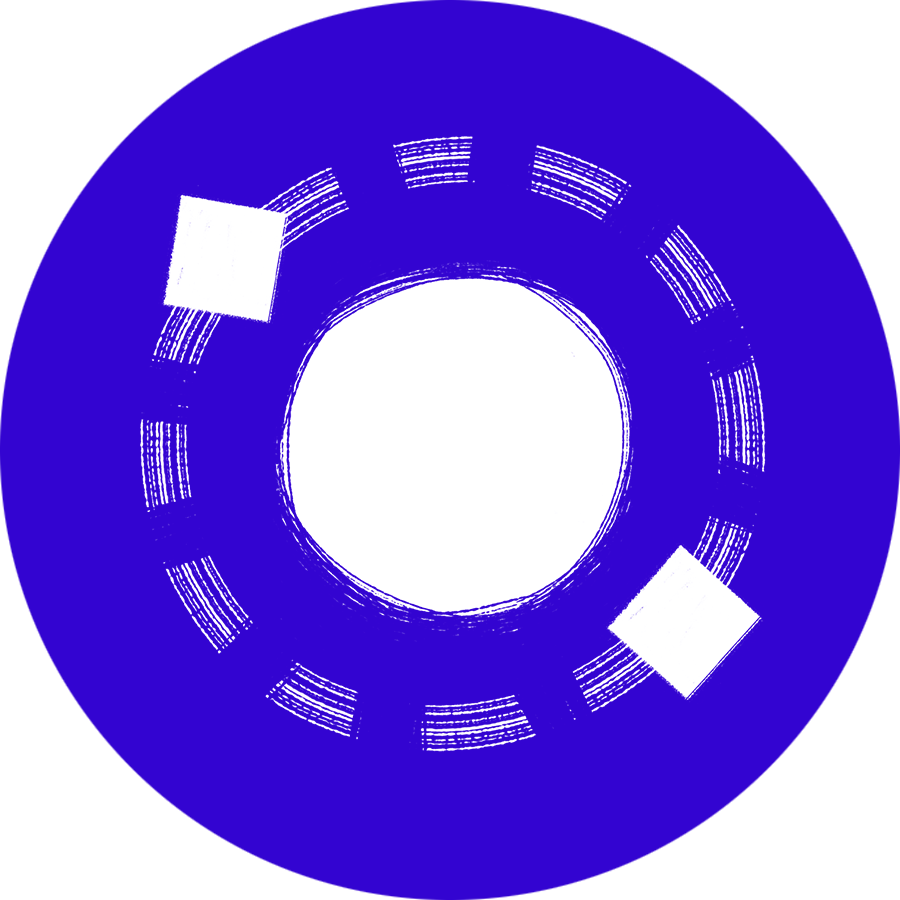 A Folder filled with PNGs. All your technograms in one place, with transparent backgrounds, allowing you to use them in all kinds of places.
Case

Study
A

pitch

for

a

tech

company

with

Massimo

Portincaso

-

chairman

of

Hello

Tomorrow
We sat down with Massimo Portincaso - chairman of Hello Tomorrow and former Global Marketing Director at BCG - to brainstorm and discuss the challenges of tech-talk and how technograms can boost your ability to communicate with an audience. His insights helped us get our technograms razor-sharp and ready to use.