Levi's

— Communicating

on

a

B2B

platform

with

style
Tutorials as robust as denim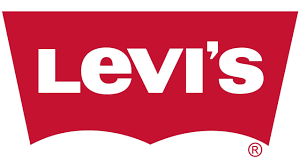 Levi Strauss & Co. or Levi's is the world-renowned producer of jeans and other clothing items.
Challenge
Levi's needed help explaining their new B2B platform to their partners. They asked us to produce stylish tutorial videos to help everything run smoothly, as well as a teaser to get everyone excited for their new site.
Approach
Insight: We had to really get down to brass tacks on how the website worked so that we could transform what could have been a run-of-mill, unenthused explanation into a dynamic tutorial series in multiple languages – one that stayed true to Levi's house-style. We achieved this by diving deep into Levi's social media and website to create mood-boards that matched Levi's vibe to a tee!
Speed: Levi's needed a series of videos quite urgently, which led us to setting a new personal record – completing and exporting 35 high-quality videos in no time at all. And all of this in 5 different languages! Cartoonbase became a real content factory for Levi's, delivering videos in every shape, colour and form, according to their needs.
Capturing Levi's Cool-factor: We combined trendy stock footage and bold typography with dynamic music to make a series of videos that really jumped out. Our goal was to make tutorials look cool. Integrating Levi's established look and feel into the videos helped us do this.
Impact
One of the key requirements for this project was that the videos would be amazing to look at, and we delivered. The videos and tutorials were a hit. They are currently used all over the world to help explain Levi's platform. It even led to further collabs between Levi's and Cartoonbase, some of which are yet to be revealed.
We're

always

open

for

a

chat

,

so

get

in

touch

to find

out

how

we

can

help

your

brand

and

business

.