Renault

—

Embarking

on

the

Renaulution

transformation

journey
Explainer videos on the factory of tomorrow
Renault is a multinational automobile manufacturer with over 100 years of experience.
Challenge
Renault was in the middle of a massive strategic transformation they referred to as the 'Renaulution'. The Revolution was an ambitious paradigm shift focused on crafting the Factory of the Future: a factory focused on sustainability – keeping cars on the road instead of simply replacing them.
Approach
Sketchbook Style: With such a huge shift in their business, Renault's Renaulution needed a strong and consistent visual identity that could get everyone on the same page. They needed the project to look like it was in motion – ever moving forward – so we went with a sketchbook style that exhibited adaptability and change. We also wanted it to look like you could annotate the materials yourself, highlighting the role that every individual had to play in the change to come.
Finding Balance: Renault needed the project to look distinct from their other initiatives, while at the same time being distinctly Renault. So we went to work to find the perfect balance between new and recognisable.
Driving Understanding: We also developed e-learning courses that were designed to make sure that everybody would be able to understand the new strategy. This included press releases and videos crafted for the press and mass media, as well as signage for the factories and testimonial videos. Everything was pointed towards a big, cultural shift, and Renault understood that it was vital for everyone to comprehend what was going on.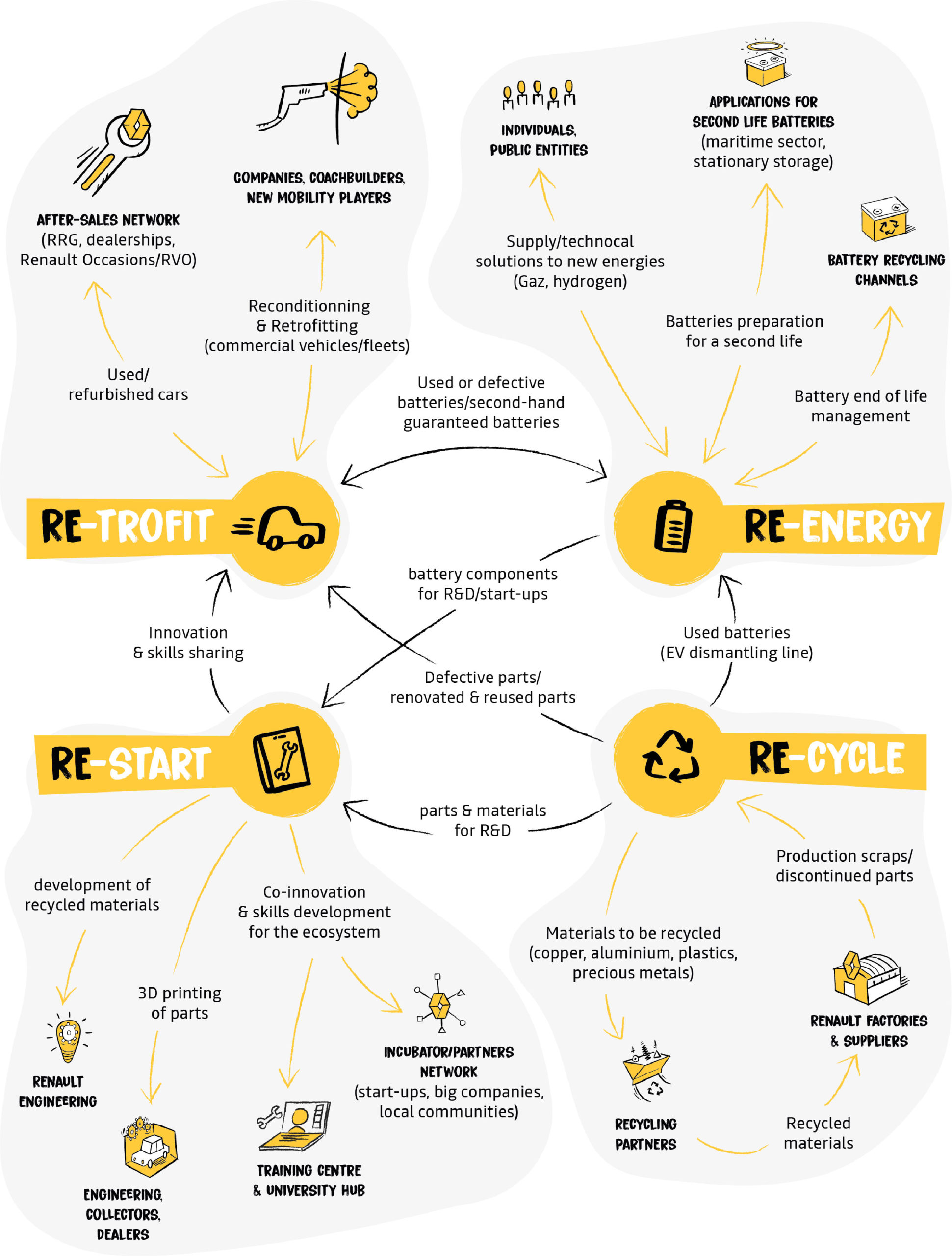 Impact
With a fresh look and visuals that perfectly embodied their brand, Renault was finally ready to launch their initiative and explore the future of factories. We created a full change communication package that was recognisable in the blink of an eye, consistent with the identity of Renault, and easy to adapt to different formats, needs and uses. All of this worked in unison to make the Renaulution a success!
We're

always

open

for

a

chat

,

so

get

in

touch

to find

out

how

we

can

help

your

brand

and

business

.