Solvay

—

Finding

the

right

formula

for

YOU
A unique combination of visual assets for an ambitious change strategy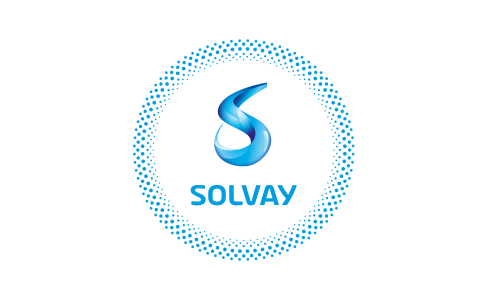 Solvay is a Belgian leader in the chemical industry.
Challenge
Solvay was reinventing their way of working and needed our help to give this journey a visual identity that felt distinct, while still being uniquely Solvay. We were tasked with creating a plethora of videos, visuals and other materials with this distinct style to present this new age of Solvay.
Approach
A Complete Package — Our work with Solvay included :
a series of workshops,

a strong vision video,

a roadmap for the various projects,

a graphical chart to explain the materials 

tutorial/educational videos that could explain both hard skills (such as software use, evaluation methods, …) and soft skills (feedback culture, meeting guidelines, …).

high-quality live footage testimonials that could inspire the Solvay family by highlighting employees' lives and many talents.
We made sure we were a one-stop-shop for all Solvay's needs – which included a speedy response time due to the fast-paced tempo of the project.
Inclusive Co-operation — We got knee-deep into the Solvay culture so as to better understand what their story was and how best to tell it. We were integrated into their teams, joining in on and facilitating their brainstorms. The whole experience truly was a co-creative process. We discovered the value of including a group of highly motivated people early on in the process. This helped us create visuals, communication materials and stories that reflected the employee experience and that could be shared by a strong group of ambassadors that really believed in the project.
Impact
Our materials helped herald the change in Solvay. With a clear purpose that we helped devise and a clear view of the vision of each Solvay stakeholder, they were able to create a network of over 1,000 mentors.
360°
feedback applied for more than 70% of the firm
11%
increase in internal mobility
>1.000
mentors in a global network
470
open projects for team collaboration
We're

always

open

for

a

chat

,

so

get

in

touch

to find

out

how

we

can

help

your

brand

and

business

.