Driving change in an organisation is, above all, about involving everyone at the right time, in the right way. In our work with experts and successful changers, we have identified key actions that help steer the process and get everyone on board. Our illustrated model captures them step by step.
"Ch-ch-ch-changes – turn and face the strange!" David Bowie exhorted us in his 1971 manifesto song. A tribute to artistic reinvention, the song made him a bit of a role model for embracing change creatively. It was also the last song he performed live on stage – quite a legacy.
How do we go about this? How do we face the strange to reinvent ourselves as teams, organisations and people? Our experience at Cartoonbase has given us a few clues to what can make or break the wave of change. 
It is no coincidence that creative change management has grown into one of the core solutions we offer clients: many of them face and embrace change; and, as experts of illustration, storytelling and visual thinking, we have an ideal toolbox for helping them do this. 
Our illustrated model of change management is a visual representation of how to deploy these tools successfully to transform organisations.
The bigger picture: constants of change
As we soon found out, there is no one-size-fits-all model for change management; our illustrated model is no attempt to create one. We have worked with companies big and small successfully managing change, and with renowned experts accompanying them and us in the process.
Among them are HR consultant Bruce Fecheyr-Lippens, CHRO at leading European HR company SD Worx, and Luc de Brabandere, senior advisor to the BCG's Strategy practice (and Cartoonbase co-founder!).
These collaborations, combined with our own expertise in visual content, have enabled us to identify recurring patterns in successful change management underpinned by illustration.  
We have condensed the experience and insights gathered into an illustrated model of change management.
Change management – an illustrated model: here's our step-by-step guide
Setting forth:
Rock the boat – and gather your crew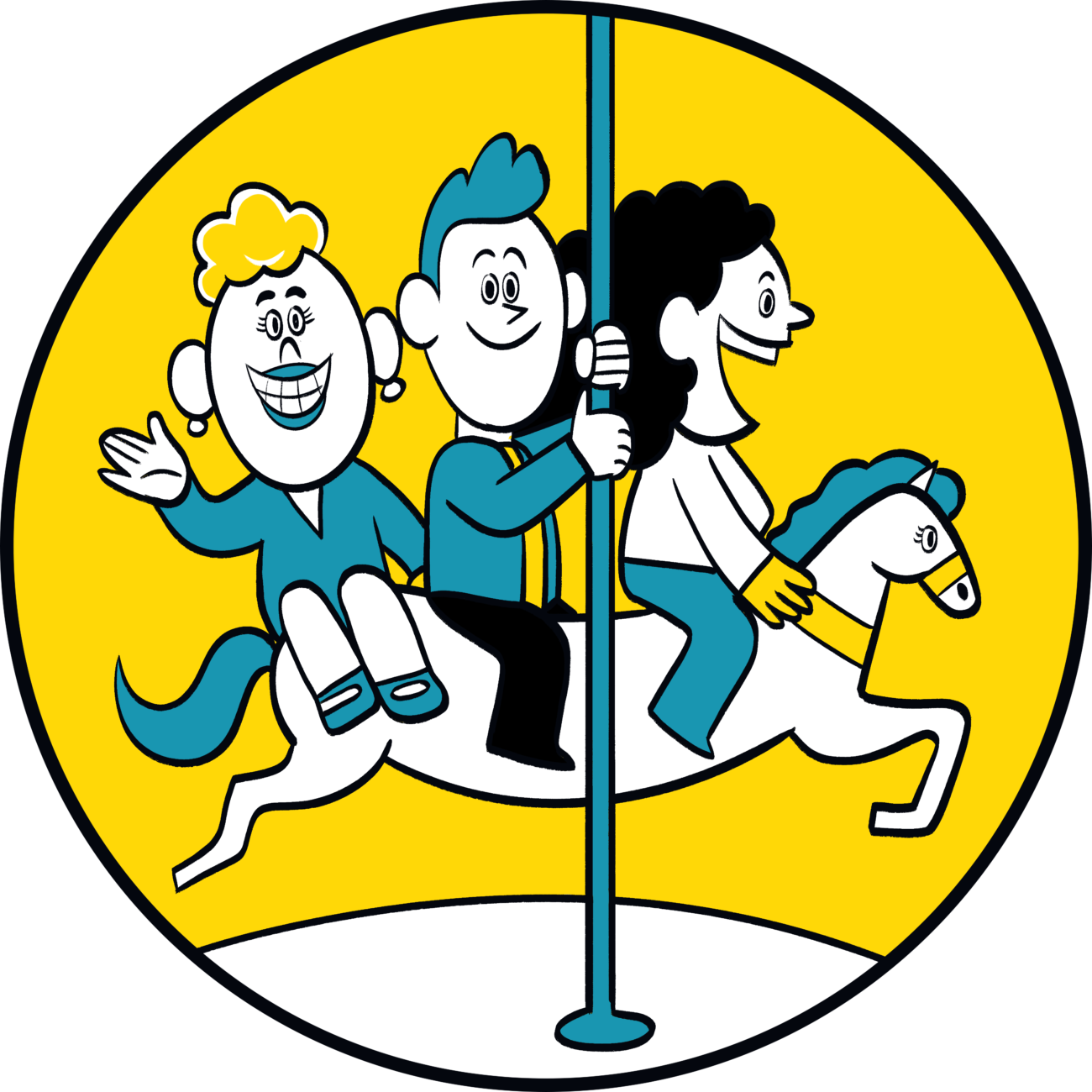 Where does change management begin? Most often, with someone in charge detecting the signs that something needs to change. It can start with an unhappy client making a valid point; with a competitor taking a bold step in a new direction; emerging tech disrupting old habits; or simply with a CEO trusting their intuition.
Such small beginnings can bring a change of perspective, leading decision-makers to reassess their organisations' relevance and their way of working (or certain aspects of it).
Be of no concern the point of no return, the song goes. This is a scary, but exciting moment for any organisation, whatever its size. It's the very first step towards something bigger which can lead in any number of different directions.
How can organisations ensure they make optimal use of this momentum?
Start building your 'team change' – a

network of ambassadors

who share your enthusiasm for steering in a new direction. This is crucial in this first phase of transition: there is likely to be disagreement on where to go, and how to get there; many people will cling to their habits and routines (you know the chorus: "this is how we've always done it.").

Creating a working group will turn your shared intention into a project, and help get it off the ground.

Successful change is made

by employees, for employees

. Collective, bottom-up decision-making is key to a successful transition. Your working group needs to represent the diversity of profiles affected by the change – this will make sure your plan is feasible, and owned by those carrying it out.

Senior leadership endorsement

is also key. For major transformation processes to succeed, make sure top-level decision-makers are on board. They can be an important vector of change by strengthening credibility and visibility of the project and helping to clear hurdles and blockages.
In practice:
A

workshop bringing together a diverse team of would-be ambassadors is the perfect starting point for getting everyone on the same page.
Brainstorming and engaging in a collective thought process will help share and shape ideas, address pain points, and foster alignment.
Question assumptions and test ideas: maybe your biggest selling point is quality, not speed? What would going agile entail for sales teams? Etc. This is your opportunity to shift perspectives and change perceptions.
Work visually

: visuals help make abstract ideas concrete. They also support understanding and memory, and they foster creativity. All these aspects are at the heart of successful change management and the illustrated model.

A visual roadmap for your journey of change

will help steer the process.
Case study – Solvay
Finding the right formula for a new way of working

Cartoonbase teamed up with Solvay to herald change and pitch their new HR vision to the team. Our work with Solvay included a series of workshops, a roadmap, a graphical chart to explain the materials and series of videos.
We got knee-deep into the Solvay culture to get a feel for their story, working hand-in-hand with the client's teams and facilitating brainstorms.
By involving the right people from the start, they were able to create a network of over 1000 mentors.

Discover how Solvay reinvented the human element
It's a new dawn, it's a new day:
find your common vision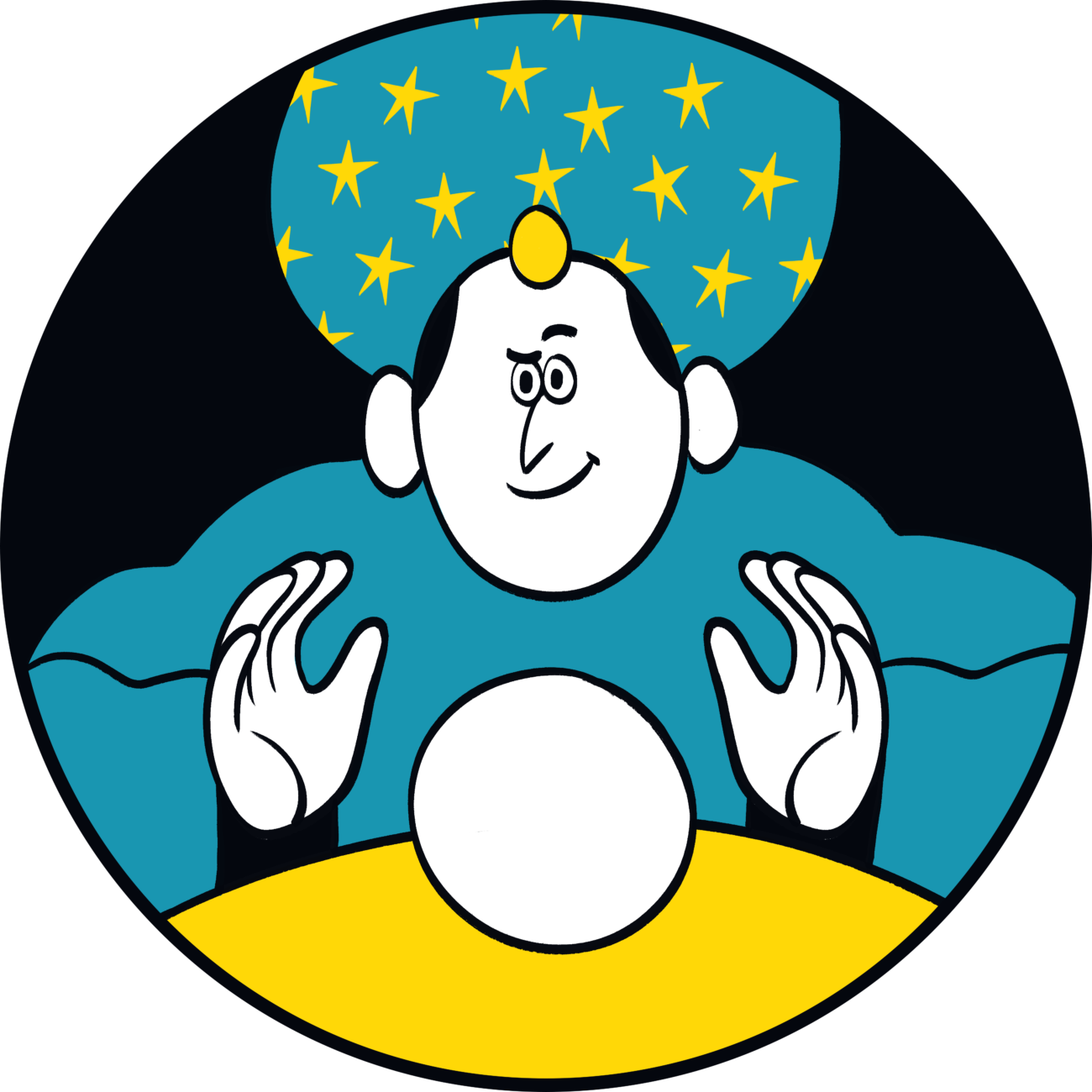 Now you have the outline of a plan. Making it work means filling it with life: making your 'team change' feel invested in a common mission.
Knowing where you are headed is about a lot more than setting a goal. It involves jointly assessing your values, motivations and aspirations, figuring out how they relate to your activities – and what needs to change to align the two.
Defining a common vision is a key part of managing change. What you do and why you do it are two sides of the same coin – and that coin is your vision.
How do you shape this vision, together?
Exchange, fine-tune, consolidate.

Whatever the size of your team or organisation: a common vision does not emerge overnight. Put in the work now to identify what gives meaning to your work you will reap the rewards later.

Build a powerful narrative

. Tell the story of your change: it has a plot, characters, challenges – and a happy ending. The

human brain is hard-wired for stories

– use this to foster emotional involvement, and make your staff actors of the tale you have set in motion.
Storytelling is also a powerful technique for getting technical information across in a way that sticks. (Read our guide to scientific storytelling for some inspiration.)
In practice:
Build on your kick-off workshop with a workshop series that will serve as a platform for crafting your common narrative. Visual moderation tools such as

graphic facilitation

and

visual harvesting

will help you catalyse collective intelligence.
The key output of this step of the process is your new vision and mission statement: it will encapsulate what you believe in and where you're headed, and make this information easily accessible to everyone involved in the transition.
Upside down, inside out:
ride (out) the emotional rollercoaster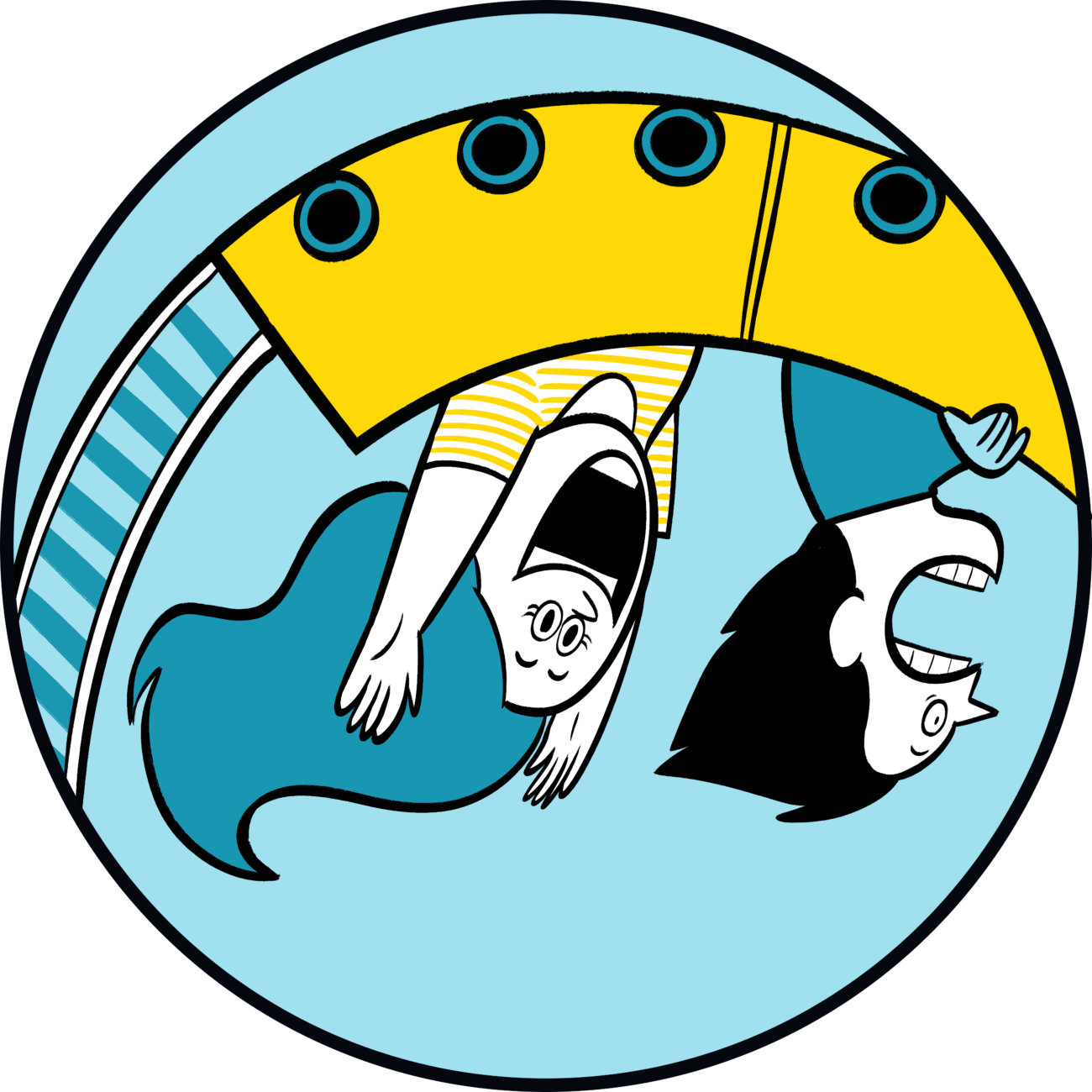 The transition you have set in motion is now geared toward a common vision, describing the narrative arc you have crafted. It's time to scale up – from a small group of insiders to everyone in your organisation.
This is a delicate moment – humans are naturally resistant to change. Maybe you are familiar with Gleicher's formula for change: it describes the forces that need to be present to overcome resistance to organisational change.
The formula is: C = A × B × D > X
 C is change; A is the status quo dissatisfaction; B is a desired clear state; D is the practical steps to the desired state; and X is the cost of the change.
 Applying this to your organisation's transformation, it means that for the change (C) to be accepted, the dissatisfaction (A) with the status quo, the desire (B) to achieve the proposed vision and the sense of how to get there (D) must outweigh the cost (X), or effort, of getting there.
This is, in a nutshell, what it will take to get everyone on board the change train.
How do you pitch the story of your transformation?
Make your vision and the narrative around it

recognisable, relatable and inspirational

.

Use and grow your network of ambassadors to generate enthusiasm for the project. They can also act as intermediaries, providing individual support and answering questions, for example.

Make it clear where you stand with the transition, and where it is headed.
In practice:
Create

a brand identity

around the new You.

Creative brand videos

featuring your ambassadors are a great way to share the story of your transformation and pitch your vision of its happy ending.

Create a

content roadmap

to chart out the key steps of your content delivery plan.
Be available, and open to questions. This is a moment for two-way communication.
Case study – Renaulution
Welcome to the factory of tomorrow

The 'Renaulution' is a massive strategic transformation for Renault. This paradigm shift introduces the Factory of  the Future, focussed on sustainability – keeping cars on the road instead of simply replacing them.
We helped Renault create a full change communication package to get everyone on board.

How Renault got the Renaulution rolling
You live, you learn:
drive up the learning curve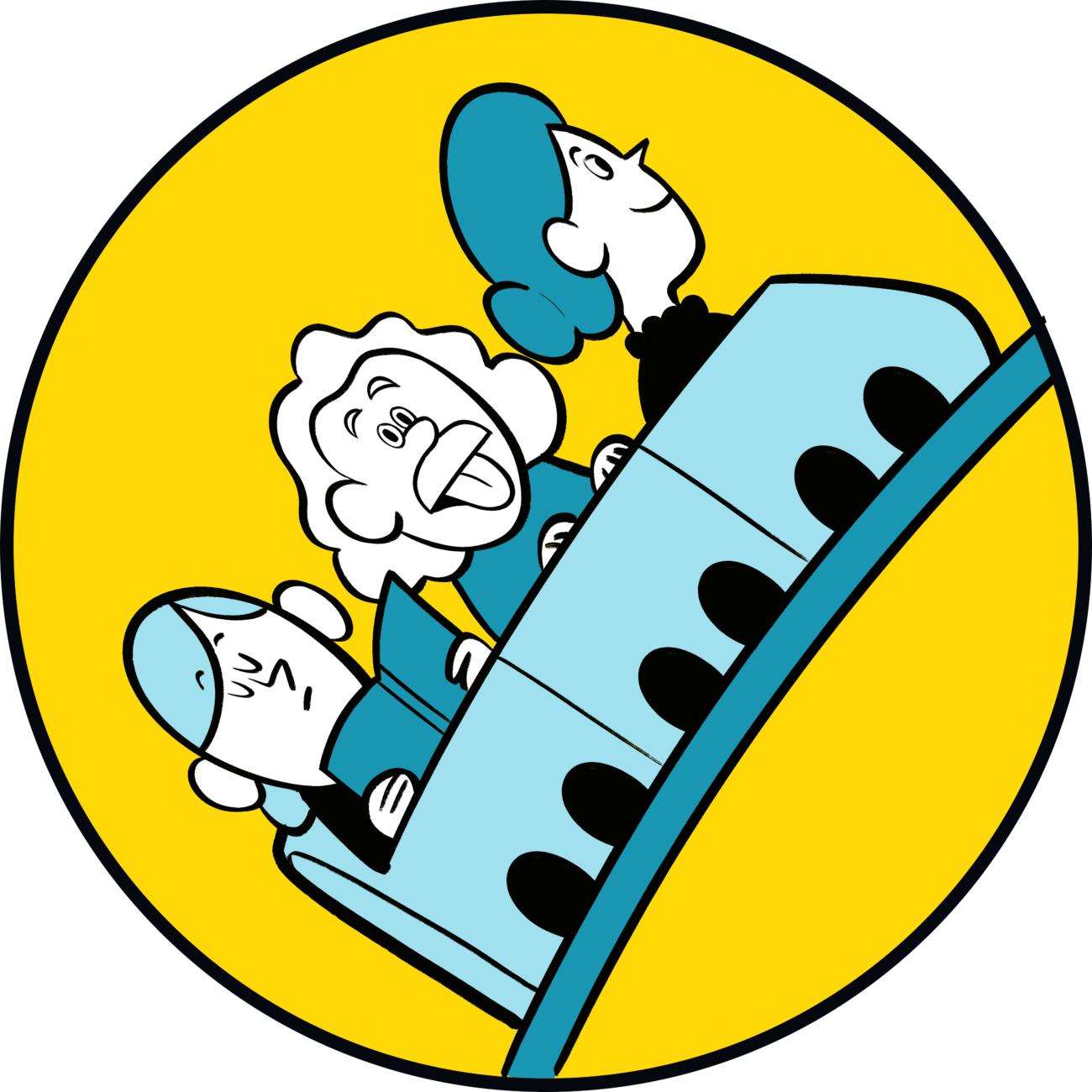 The next step is about teaching and coaching rather than just spreading the message, and the keyword here is: patience.
Adapting to change can take time – for some people more so than for others. To ensure that employees engage with and contribute to the process, it's vital you accompany all of them, at their own pace.
Coaching, teaching and learning covers different aspects here. It's about onboarding and clearing remaining doubts; sharing knowledge on new ways of doing things; acquiring new skills; and discovering new opportunities.
Let's not forget that explaining is communicating, and the other way around. Learning materials need to be appealing to be useful – we all know how difficult it can be to grasp or memorise something boring! At the same time, it's not enough to reach out and inspire: the process needs to be completely understandable for people to contribute actively to driving it forward.
How do you foster large-scale learning meeting all individual needs?
Learners become teachers

: those involved at an earlier stage of the process can help you spread the word and tutor newcomers to the process. Your ambassadors can also act as coaches.

Think about how you can

visualise key learning content

to help make it tangible.

You may be reaching out to people with very diverse profiles: make sure each of them knows

what the change entails for them personally

.
In practice:
Develop

appealing

visual e-learning

materials such as tutorials,

illustrated slide decks

or

infographics

.

Make sure you check in with teams regularly, and remain open to

suggestions and feedback

. A dedicated space on the intranet, or a channel on your preferred chat tool can provide the right forum for this.
Case Study – MIT
Bridging the gap between man and machine

As part of their digital transformation process, MIT Sloan reached out to us to upgrade their Algorithmic Business Thinking (ABT) course. They wanted to create a 6-week course that was not only understandable, but also engaging for students.

Our team developed a visual identity with a map-like structure to better organise the different elements of the course, and used illustration to make sure the students didn't lose their way.
Crafting a remote MIT course that hooks the audience
Pass this on: your story has legs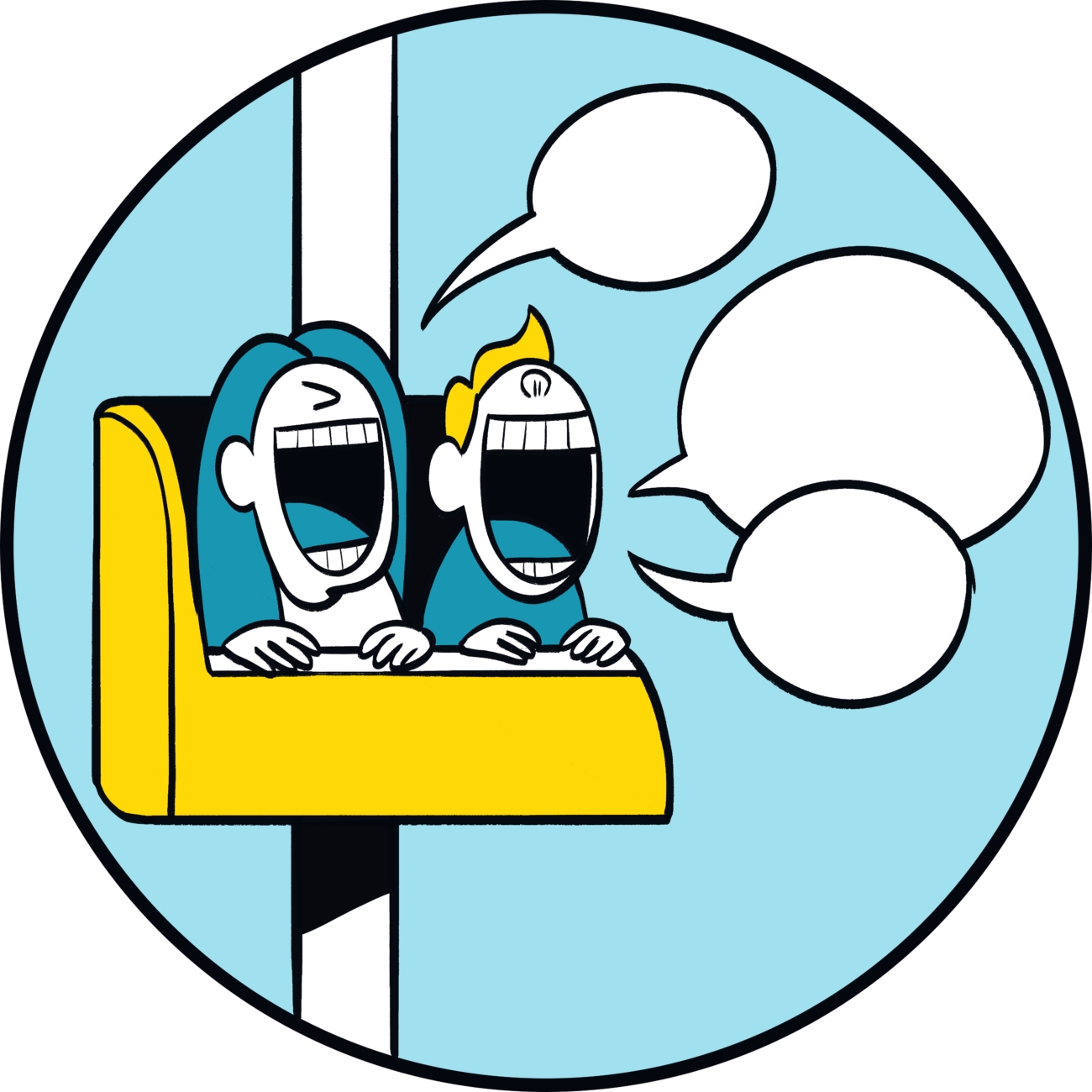 You made it happen.
The transformation of your organisation is no longer a project, it's a fact. There are two important things you need to do now:
1-Tell the world.
2-Don't stop here.
Change is open-ended by nature, and your mission is to ensure it becomes part of a self-amplifying process.
 Celebrate your achievements, give visibility to your new brand identity, and foster a culture of constant improvement.
How can you ensure the protagonists of your change narrative live happily ever after?
Recognise the efforts invested, and the milestones reached

– it will boost motivation and engagement in the long-term.

Don't leave the actors of change to their own devices. Staff need

long-term support

and regular check-ins to stay involved in the process.

Continue to monitor and question ongoing

change – adjustments may be needed as real-world effects are starting to appear.
In practice:
Social media videos

, a

social media campaign

and a press release can help you get the word out, make the change 'official' and keep staff invested in the change. An

eye-catching event

will create momentum for media and public attention – it's also an opportunity for staff to feel proud.

Assess which of the

learning tools and support mechanisms put in place you can make permanent.
Keep your network of ambassadors alive to keep the debate going and help the process stay on track.
Change management: our illustrated model, tailored to your needs
Change is hard – and rewarding. Every tale of transformation is unique.
Looking for help with creative change management?
Cartoonbase is a flexible and experienced partner delivering visual assets and smart content to support you throughout the process.